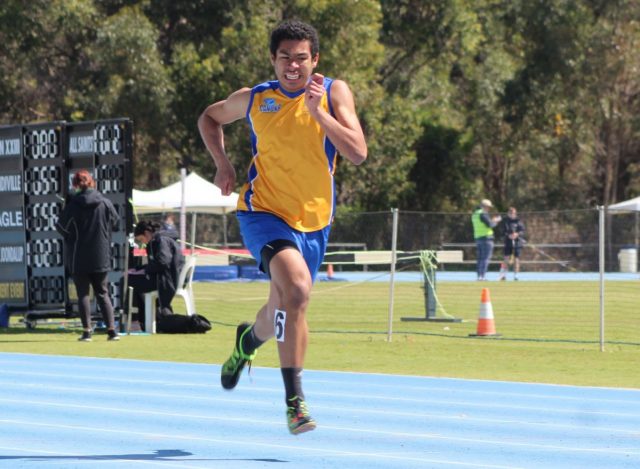 Few athletes are likely to sport a more appropriate name than super-fast runner Jordan Blaze Lightbourn.
The 15-year-old St Norbert College student was born to run and has accumulated a number of gold, silver and bronze medals in his trophy cabinet.
"I have over 100 medals in total including local club, district, state, national and international medals," he said.
"But the ones I cherish the most are my national and international medals because they hold the most memories for me."
The young athlete, affectionately known as JB, participated last month at the 2019 Australian All Schools Championships and Nitro Schools National Final at the West Australian Athletics Stadium.
Having recently won a trifecta of medals in Malaysia – one gold, two silver and three bronze at a little athletics tournament in Kuala Lumpur, the young sprinter and long-jumper who joined Little Athletics six years ago hoped to beat his personal best jump of 6.44-metres.
"My main goal is to eventually represent Australia at an international event, such as the Oceania Championships or Commonwealth Games," he said.
JB is also included in one of two boys teams from St Norbert College who won the West Australian Nitro State Championship earlier this year.