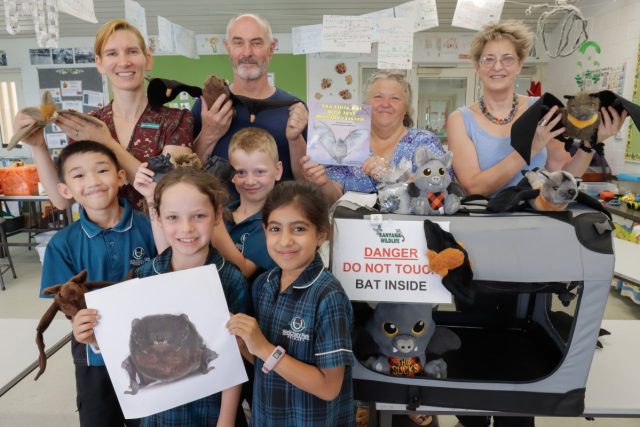 After a primary school teacher helped in rescuing a micro bat, a member from the Wildlife Emergency Response Team WA has written a book about Johno the bat to highlight the importance of bats in the ecosystem.
Bletchley Park Primary School science specialist teacher Katrina Reeve also works in Kanyana Wildlife Hospital and is a member of the Perth bat rescue team.
"Johno the bat was first rescued by Wal Exley who was cutting trees at Lake Grace as part of the main roads team," she said.
"They called the Wildlife Emergency Response Team who handle any wildlife rescues in the Wheatbelt and organised for me to collect Johno."
As this was the first micro bat the team had ever come across member of the Wheatbelt rescue team Phyllis Facey wrote a picture book, telling the story of a naughty little bat who doesn't listen to his parents and has a few close calls with feral animals before becoming lost and having to make it back to his colony.
Ms Reeve said Ms Facey was inspired by the little bat's uniqueness, tenacity and the community effort he inspired in bringing many individuals together.
"The book has a lot of bat facts and accuracies about bat behaviour, rehabilitation and habitat," she said.
People are advised to not touch bats but if they find one on the ground or in their pool they need to call a wildlife shelter or the Wildcare helpline on 9474 9055.