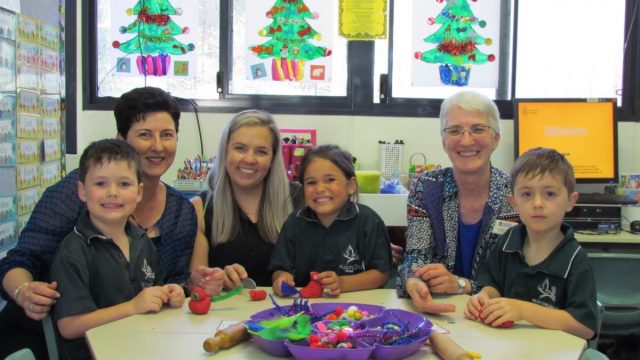 Two primary school teachers worked for 18 months to put together a book based on practical ideas for introducing science concepts and skills to young children.
Huntingdale Primary School kindergarten teacher Natalie Birrell and pre-primary teacher Kate Menzies had been asked to write the book under the support of the Science Teachers Association and the University of Western Australia.
Eyes Wide Open will be used in early childhood classes such as kindergarten, pre-primary and year one.
Principal Edmund Black said 500 copies will be printed and the book launch will involve senior people in the area of science as early year concepts are seen as key foundations.
"The school is very proud of them and this is their first book ever written," he said.
Ms Birrell is also a former Premiers Science Teacher of the Year winner and has been a finalist in the Prime Minister's Science Awards.
Both teachers have presented at state conferences of the Science Teachers Association of Western Australia.