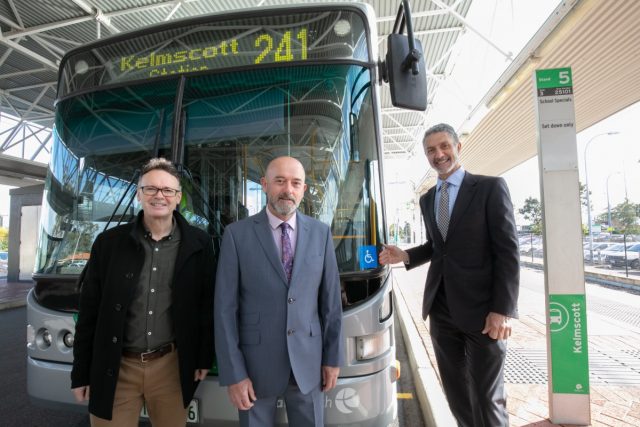 Three train stations in Perth's south-east are set to receive $8m worth of upgrades to improve disability access on the Armadale Line.
Earlier this week, the state government announced that Kelmscott, Cannington and Gosnells stations would receive major upgrades to bring them further into line with the Disability Standards for Accessible Public Transport 2002.
As part of the upgrades, the bus interchange at Kelmscott station will be lowered to meet new kerb height standards and facilitate the safe operation of the bus-boarding ramp.
The unisex accessible toilet doors will also be upgraded.
Work at Cannington includes the relocation of ticket vending machines, as well as improved lighting, signage and CCTV coverage.
Gosnells station will also receive upgrades to signage, handrails and the unisex toilet, as well as improved accessible parking bays and Tactile Ground Surface Indicator pavers.
Member for Armadale Tony Buti said the works were about making the stations more accessible for those with special needs, many of whom rely on public transport.
"These upgrades are about making public transport more accessible," he said.
"On the Armadale Line, we have people coming from the Perth Hills via our bus network.
"There have been people advocating for changes to the network because many of those with special needs rely on public transport – that's why it's so important."
Transport Minister Rita Saffioti said the upgrades would allow all patrons using the stations to do so with dignity and independence.