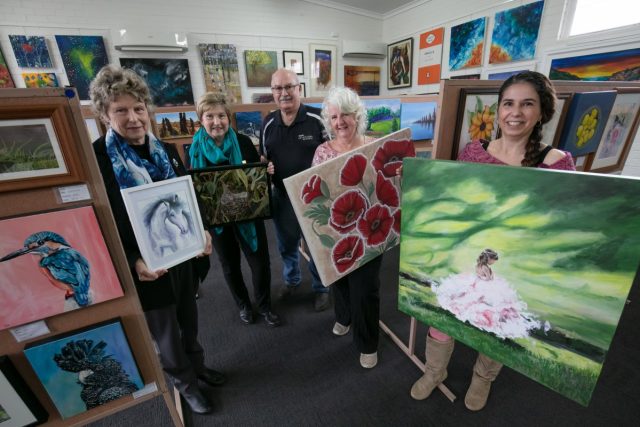 It has been a difficult year for Armadale's art society, which returned from its three-month COVID-induced hiatus only to be told it needed to vacate its home at the Art House on Hobbs.
The Armadale Society of Artists, which is now in its 33rd year, had been using the facility for 18 months after signing a three-year lease with former owner Dale Cottages for the old St John Ambulance Building.
But the proposed redevelopment of the site has been expedited; with the building set to be reduced to a pile of rubble by the end of the year.
Armadale Society of Artists president Trish Halloran said the organisation and its 200 members understood the difficult decision made by Dale Cottages' management, but that it was now running out of time to find a suitable new home.
"We have had a rough few months with COVID-19 having to close our door for classes and our gallery and now we must vacate by October," she said.
"Fortunately, the Greendale Centre has come to our rescue and allowed us to run our classes from there, as has Dale Cottages by allowing us a month-by-month arrangement for our administration so that we're not out on the street.
"While we've now got a little bit of breathing space, we're still desperately looking for a new premises.
"The gallery will close permanently on September 30 until we're able to find a new home."
In the four weeks it now has to find a new home, the society will be busy hosting the Armadale Hills Open Studio Arts Trail – which is likely to be the last time the public can visit the member's gallery and the 300 artworks on display.
Mrs Halloran said the organisation was looking for a gallery space in a central location large enough to exhibit its works and conduct classes, with access to toilets and appropriate parking facilities, as well as affordable rent.
The Open Studio Arts Trail will run from September 11 to 20.
For more information, visit armadalesocietyofartists.com.au