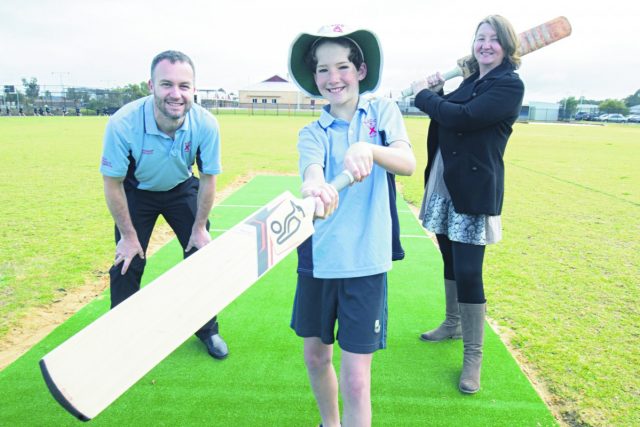 Junior cricketers and students from West Byford Primary will have a new pitch to play on this summer following the installation of a community cricket pitch at Kalimna Oval.
Funded by the Shire of Serpentine Jarrahdale the new synthetic surface will allow greater use of the oval while helping to alleviate the congestion at the nearby Briggs Park precinct.
The pitch will also be used by students at West Byford Primary as part of a shared use agreement with the shire.
Shire President Michelle Rich said the project would allow Kalimna Oval to host weekly matches throughout summer while also being used by students throughout the school week.
"Through meetings with the Serpentine Jarrahdale Cricket Club it became clear that there was a growing need to upgrade Kalimna Oval to give the club's juniors their own space," she said.
"The oval was previously under-utilised and with the club needing more room for its juniors the decision to install a pitch at the venue made a lot of sense."
Club President Dean Fulford said the club's juniors were looking forward to playing their first game on the new pitch.
"The surface looks fantastic and I think this project has created a home that our juniors can be really proud of," he said.