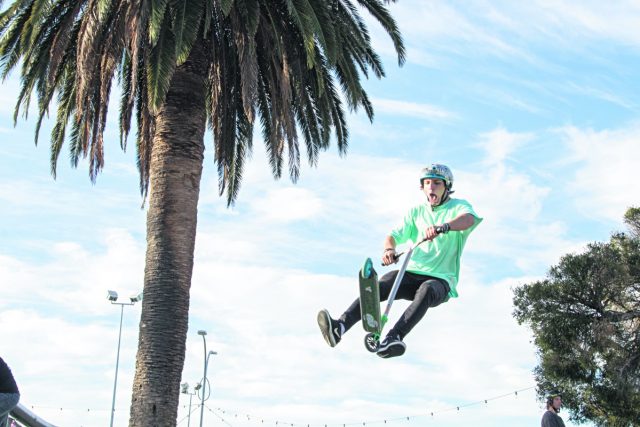 School holidays kicked off with a bang on Friday, as the City of Canning's Youth fest took over town.
Highlighting the first leg of the day was the city's inaugural skate competition, which saw a healthy level of skill and talent, shown off by skaters and riders of all types.
With a healthy level of support from parents and community members, it was clear to see the day was always primed to have a huge crowd turn out.
Parents were keen to praise the organisation of the event, as well as the focus on bringing Canning youth together for a constructive purpose.
Local woman Theola Jansen had high praise for the festival.
"Thank you City of Canning and every one involved in putting on this event," she said.
"You did an amazing job.
"My daughter and her friends had a wonderful time.
"I've not seen her smile so much in a long time.
"They said everyone was nice, there were no dramas or antisocial behaviour and the whole thing was awesome.
"One of the kids in their group became a little unwell during the event and tried to be tough and stick it out but one of the supervisors noticed he wasn't looking that great and looked after him and he came right.
"I'm very impressed."
This year's festival had a high turnout with more than 1,500 young people attending the event
Canning Mayor Paul Ng said the free food vans proved clearly popular with hungry teenagers, while activities like the silent disco, laser tag and game vault stayed busy all afternoon.
"The skate, scooter and BMX competition proved a great show with some amazing tricks by talented entrants and the photo booth was a hit," he said.
"Thank you to everyone who attended and made the event such a success."