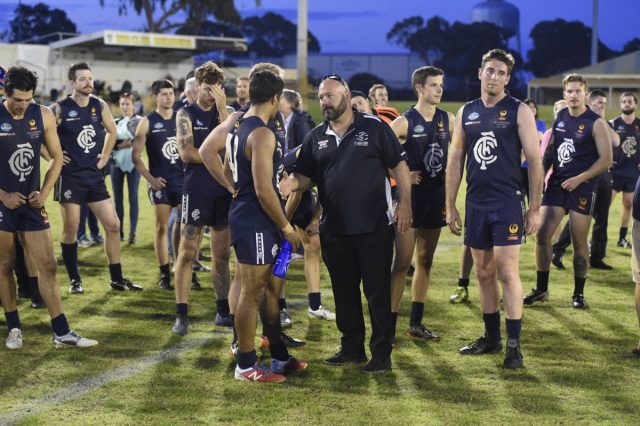 Last Saturday saw the staging of the PFNL League Football grand final between the Mundijong-based Centrals Football Club and Pinjarra Football Club.
Going into the grand final the two teams had met on four occasions during the season and it was two wins each.
The most recent win was Centrals over Pinjarra in the second semi final and Centrals had lost only one game in the previous 13 games prior to the grand final.
The conditions were perfect for a good contest as Pinjarra got off to a good start with early accuracy and went into the first quarter break with a 14-point margin.
The second quarter proved to be a very even contest with Centrals kicking one goal and one behind while Pinjarra were kept to just three points.
The third quarter was a challenge for Centrals as their goal kicking accuracy let them down.
The Centrals were only able to kick four behinds for the quarter while Pinjarra kicked two goals and four behinds to go into the last quarter leading by 28 points.
Pinjarra were then able to put goals on the board early in the last quarter to ensure their victory. The Centrals players did not give up and fought the game to the end but will look back on the game that got away.
The final score was Pinjarra 13.7 (85) to 5.12 (42).
Centrals goal scorers were Matthew Thompson (1), Daniel Wilson (1), Matthew Leipold (1), Call Collard (1) and Grant Dunn (1), while Pinjarra's Leroy Jetta piled on five goals and Rory O'Brien scored three.
Best on ground for the centrals were Jacob Martinez, Ben Strickland, Thomas Bennett, Call Collard, Jordan Jennings and Matthew Davidson.
Despite the result, the club said it was extremely proud of the efforts of the players and coaches on their achievements for the year and are looking forward to next season.
Photographs – Richard Polden.