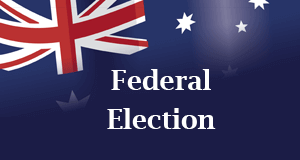 Infrastructure has failed to match population growth in the Peel region, according to Federal Member for Canning Andrew Hastie.
Mr Hastie, who will face his second election in just 10 months on July 2, said some of the biggest concerns he hoped to address if re-elected were roads, public transport and telecommunications.
"In the Byford, Roleystone and hills areas people are very keen to see a fully functioning NBN so people can realise their educational and business opportunities," he said.
"I'm very sympathetic to that and I've got (Communications Minister) Mitch Fifield coming this Saturday to talk about that.
"People also want to see Tonkin Highway south extended. I know (public transport) is a state issue but it's indicative that Canning is a growing area and people want to be socially and economically mobile."
Mr Hastie said the widening of the Beenyup Brook bridge on South Western Highway in Byford, which the Federal Government provided funding for, was just one example of what the government was doing to address infrastructure needs.
He said his biggest goal after the election was addressing youth mental health particularly through funding the $6 million Peel Youth Medical Services health hub.
"I've done a lot of advocating through speeches, media and the Ice Action group I established and that's become broader than just ice," he said.
"It's now youth mental health, domestic violence and family dysfunction and the PYMS model looks at all those problems in a holistic way.
"If we can set that up as a preventative measure targeting 12 to 24-year-olds in the region I think we'll be in a really good place and that will set us up for the future."
Mr Hastie has represented the federal seat of Canning since September last year after winning a by-election triggered by the death of Don Randall.