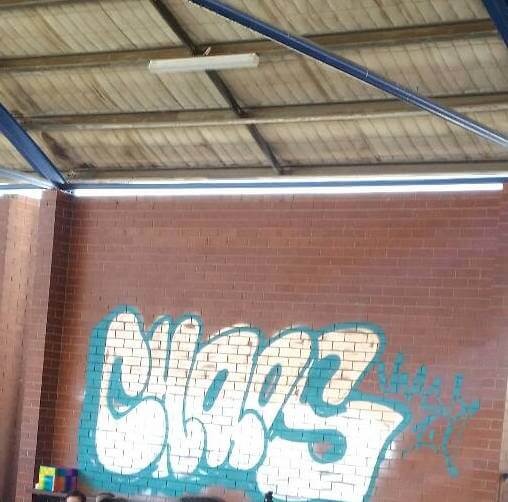 The unknown group or individual who vandalised the war memorial in the Byford Glades earlier this month struck again at Marri Grove Primary School in Byford.
The word 'chaos' was found painted across the school's brick wall by cleaners on Friday morning.
Marri Grove Primary School principal Louise Burke said four other areas of the school had also been vandalised.
"The school community was very disappointed by this needless defacing of our school," she said.
"I immediately contacted education, security and police and arranged for the graffiti to be removed."
Mundijong Police Senior Staff Sergeant Daryl Brandis said two people had been arrested near the primary school on November 25, the same day the graffiti was discovered at Marri Grove.
"They were arrested for drug offences," he said.
"We don't know if it is coincidence that they were in the same area the graffiti had been found, or if they were the offenders.
"They did not have any paints on them but it is hard to know."