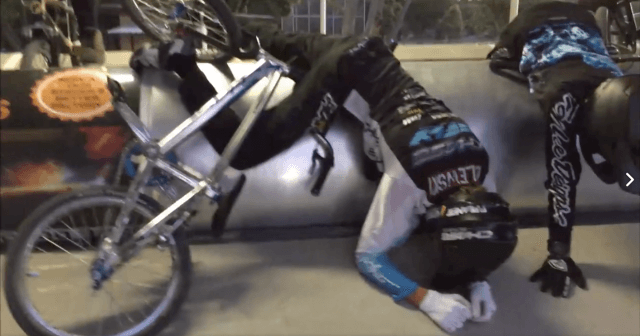 The Byford BMX Club Mannequin Challenge video received more than 7000 views when it was uploaded to their Facebook page in the early hours of Saturday morning.
The club recorded more than 100 people participating in the challenge on November 25 at Briggs Park.
The Mannequin Challenge is a viral internet video trend where people remain frozen like mannequins and the song Black Beatles plays in the background.
Byford BMX Club president Daryl Dawes his wife had put the idea to him as something fun for the kids to be involved with.
"We like to do activities which get the kids and families involved," he said.
"The challenge was definitely fun and everyone involved had a ball."
Mr Dawes said more than 85 riders and 40 parents and members of the community took part in the challenge.
"The video was a BMX oriented mannequin challenge showing different parts of the sport from riding, crashing and spectators watching," he said.
"All the feedback had been very positive from both within the club and from outside the community."
Shire of Serpentine Jarrahdale residents took to Facebook to comment on the video.
One resident called the BMX Club's Mannequin Challenge brilliant and another Byford woman said it was amazing.
"There was some real skill in holding some of those positions," she said.
"Getting so many young kids to hold still.
"It's one of the best I've seen."
To view the video, visit the Byford BMX Club page on Facebook.