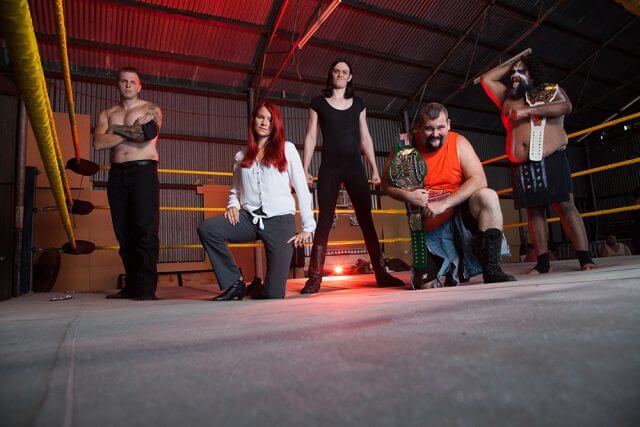 The City of Gosnells is ready to rumble with some of the state's best pro wrestlers this month.
New Horizon's Pro Wrestling will put on a free showcase as part of the city's annual homegrown festival.
Pro wrestler and Thornlie resident Tom Leadbeatter said the showcase, featuring the Perth K9 team, would be an exciting event for the whole family.
"We don't swear or anything like that and we've put on a lot of events before and the kids just love it," he said.
"We've all got characters to play, in our case we're all dogs who do canine things, and we're always thinking about how to bring comedy into what we're doing as well as the storyline and what will look good for the audience."
Mr Leadbetter said he took up pro wrestling about 18 months ago after a being a lifelong fan.
The showcase will be held at the Centennial Pioneer Park amphitheatre in Gosnells on February 26 from 7pm with gates opening at 6pm.
Visit gosnells.wa.gov.au/homegrown.