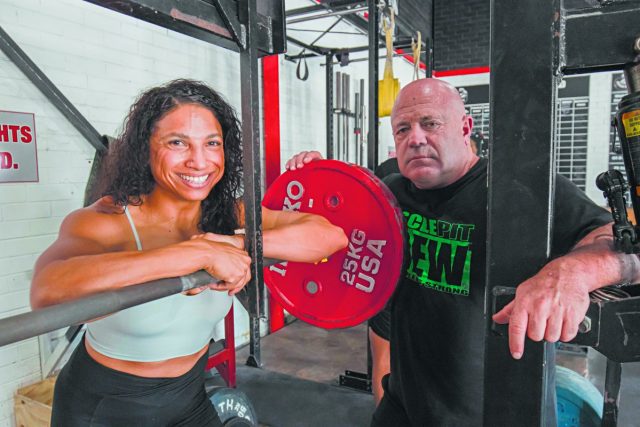 Cannington's Muscle Pit gym claims to be Perth's strongest gym, and on May 22, powerlifter Annie Mallard will look to make sure that slogan rings true when she takes part in the State Powerlifting Championships.
Originally from France, Mallard has always been a competitor, be it in running, boxing or as a personal trainer.
Inspired by seeing what she described as a "little girl" lifting an incredible amount of weight, Annie took up powerlifting in 2019 and hasn't looked back, with personal bests of 182.5kg in the squat, 85kg on the bench press and 200kg in the deadlift.
They're big numbers and her list of accolades is already impressive.
She won the States in 2020, and in 2021 she was the National Masters Champion and now she will look to take State glory in the 67.5kg division, a significant drop in weight.
For the 40-year-old mother, it all began with the birth of her child.
"I had a child when I was 29 and that's when it really kicked in for me to be healthy," she said.
"I started running half marathons, then I was boxing, I was always I gym so I thought I should get paid for it and became a personal trainer.
"Now I'm a nutritionist, and that will really help in dropping down in weight for this competition.
"I wasn't fulfilled as a personal trainer, that wasn't how I wanted to help people, so getting certification as a nutritionist helps me get the best out of people and get the best out of myself.
Mallard has been in training mode for the last five weeks, and she said her training under legendary Perth lifter and Muscle-Pit owner Henry Day had been incredible.
"Right now, we're in the phase where we do less reps with more weight," she said.
"Henry is an incredible coach, the best coach I've ever had.
"He doesn't try and change who you are, he's not a copy and paste coach, he sees who you are and knows how to get the best out of you."