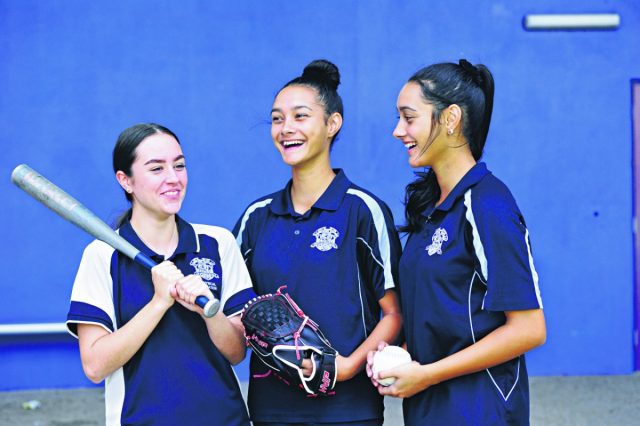 Three budding softball talents will make the trip east later this year to compete in the School Sport Australia Championship.
Representatives from around the state will join Southern River College students' 16-year old Paige McCrorie and 17-year-old twins Heather-Louise Kingi and Blaze- Marie Kingi in the competition in June on the national stage in Cairns, Queensland.
The three girls play softball against each other outside of school at the South East Metropolitan Softball Association for the Wildcats and Flames teams, and play together in tournaments for the school team.
They train a minimum of six hours a week and are all keen to show off their skills against other states and territories around the country later this year.
Southern River College head of health and physical education Brad Francis said the college was thrilled to have three of its students represent the state.
"It was tremendous to see the girls use their exceptional skills to help the college win the recent School Sport WA senior girls softball carnival," he said.
"The college will support the girls with a sausage sizzle this week to assist with the fundraising efforts to get them to Cairns."
The 2018 interstate girls softball competition will be held from May 18 to 27 in Cairns.