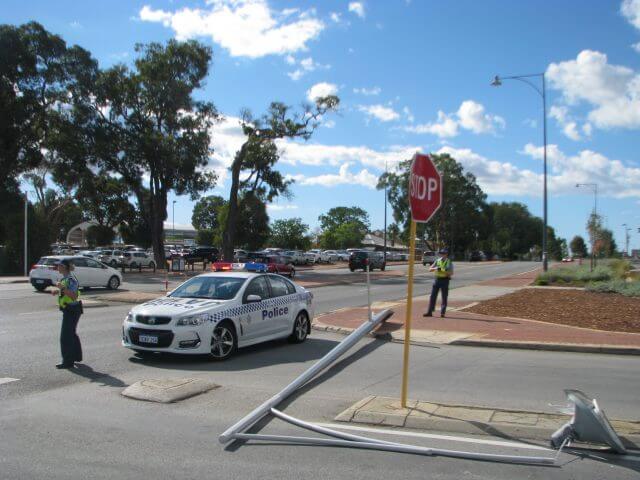 Motorists are urged to avoid Gilwell Avenue in Kelmscott this afternoon after a fallen light pole has blocked the Albany Highway entry.
Witnesses in Dome said a truck turning left onto Gilwell from the highway brought down the pole at about 4.10pm.
They said the truck didn't stop.
Firefighters are attending and police are directing motorists away from the street.