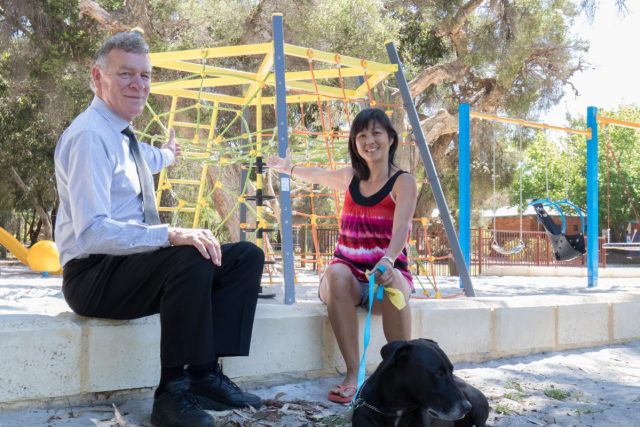 Visitors to Prendwick Park in Willetton are enjoying new and improved park facilities thanks to a recent park upgrade undertaken by the City of Canning in collaboration with local residents.
The initiative was originally planted by Willetton resident Sheila Su who has lived in the area for almost 20 years.
In 2017 she decided to write to council about the possibility of upgrading Prendwick Park but it was only earlier this year that councillor Lindsay Holland got the funding approved and the project was able to go ahead.
Ms Su worked closely with council and the project team to ensure users of the park could get the most out of its new facilities.
"Prendwick holds a little spot close to my heart as I had taken my children here more than 20 years ago and I'm really happy to have been involved in its transformation," she said.
"At the time I had a five-year old child who was into scootering and BMX so it was frustrating to see amazing and modern playgrounds elsewhere with Prendwick Park simply lacking.
"Prendwick had so much potential and space, I was motivated to make the
changes happen."
Council also collected feedback from other residents which was used to map out the new facilities including youth and adult exercise equipment, a double zip line, climbing net and wall, balance beam and rope climber as well as some additional tables and benches that feature wheelchair accessibility.
Ms Su said the flying fox in the park is very popular with children and even adults had a go at it.
"The upgrade has definitely increased community use and it's great to see children playing and having fun," she said.
"A great benefit for everyone, parents especially."