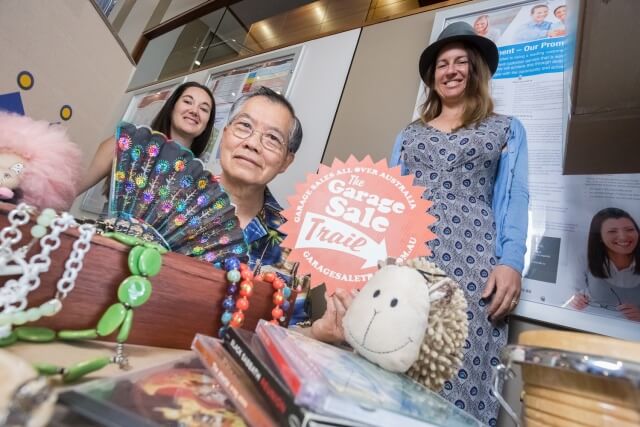 Canning residents are encouraged to join hundreds of thousands of people across the country on October 22 as part of a national sustainable living movement, Garage Sale Trail.
Garage Sale Trail has grown from a grassroots event to a program powered by more than 150 councils nationally.
By organising communities around Australia to host and shop at garage sales on one big day, the trail aims to encourage reuse, create awareness around the issues of illegal dumping, provide a platform for fundraising and inspire creativity.
Canning mayor Paul Ng said the trail was a simple idea that encouraged people to consider how things can be reused rather than thrown away.
"The idea of passing on what you don't want to a new home is a great form of sustainability," he said.
Last year there were 37 individual sales and five group sales in Canning and so far this year there are 39 individual sales and four group sales already registered.
Overall 350,000 participants were involved with almost three million items listed for sale at more than 13,000 garage sales across the country.
Seventy-five per cent of participants said that taking part in the event changed their perception of waste and what they could reuse.
To get on the trail in Canning go to garagesaletrail.com.au and search your suburb.
Registration is free and open to all households, businesses, schools and community groups