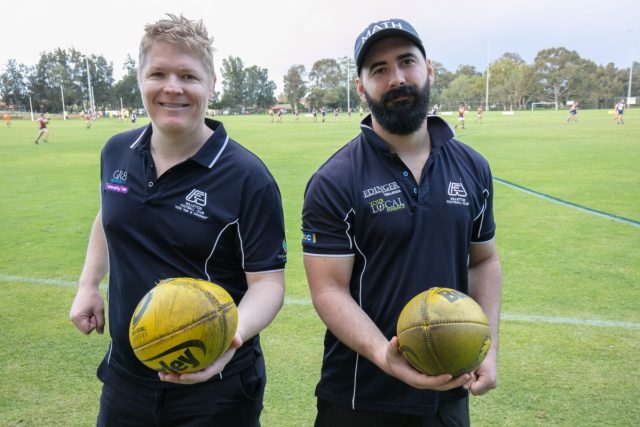 Two reserves' players from the Willetton Football Club played their 150th game during Past Players Day last weekend, earning them a life membership at the club.
Benjamin Kyle and Sebastian Correia are the club's new life members after a number of well-played seasons.
Sebastian Correia started playing for the club in 2011 and just like Benjamin Kyle, he played in threes.
"To be honest, the first season I couldn't buy a game because Benjamin had fullback on lock," he said.
"I've played across all grades but I think the majority of them would have been in reserves.
"I am really humbled by how much the club got around me.
"The colts gave me a guard of honour running onto the ground and some of the threes had put together a banner for me.
"My teammates really put the foot down to build a lead so I could sneak forward late on in the game, and boy did the boys do everything they could to ensure I snuck a goal in."
Mr Correia said the club was really heading in the right direction and becoming a life member meant it will continue to go from strength to strength.
"I think it represents the best of a community, it takes a lot of selfless people donating their time to keep the club going not just our great committee, headed by president Perry and vice-president Locky," he said.
"But also, people like Jeffrey and Mr Jones who are down every week cooking snags and updating the scoreboard.
"There are so many helpers who without their efforts, we couldn't play on Saturday."