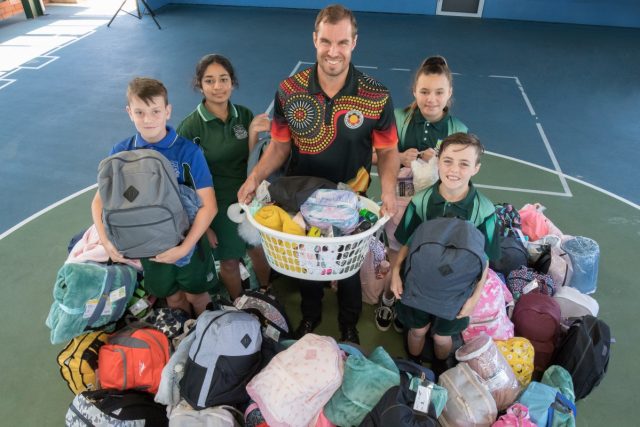 Backpacks full to the brim with essential items will bring comfort and a smile to the faces of young children in need this Christmas. 
The Clifton Hills Primary School community started collecting donations last month to give to not-for-profit organisation Parkerville Children and Youth Care who will then pass them on to children entering care. 
Teacher Naomi Bell said staff had hoped to collect a total of 36 backpacks but thanks to the incredible generosity of the school community they have managed to donate a staggering 62 backpacks for children aged between four and 12. 
"We decided to get involved to honour our colleague Nora O'Donoghue who recently passed away," she said. 
"She was a huge supporter of charities for underprivileged children and this was a cause close to her heart.
"The families of our school were incredibly supportive and eager to help out Parkerville Children and Youth Care in her memory."
Ms Bell said through the activity the students have shown empathy to those less fortunate than themselves and some even used their pocket money or did jobs around the house to purchase the items inside the backpacks. 
"Collecting the backpacks created a positive atmosphere around the school," she said. 
"The children, families and staff of the school were so pleased to have such a huge response to the drive."