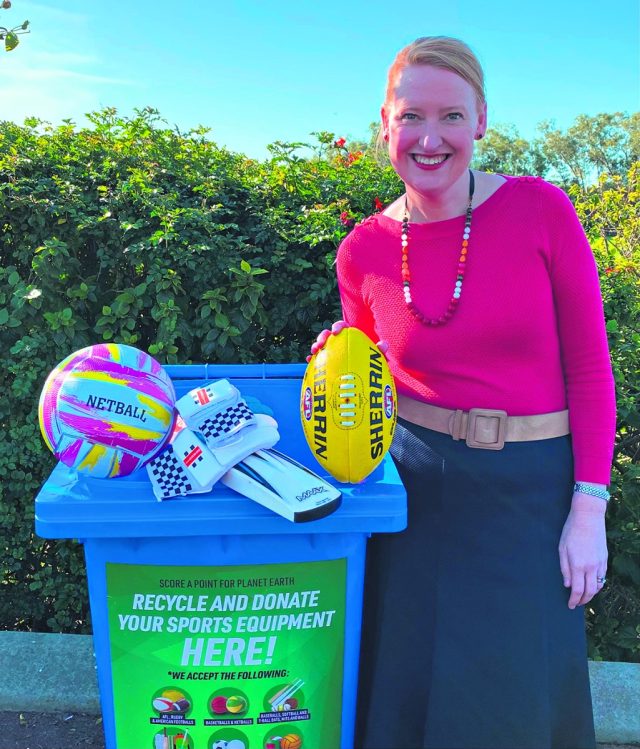 Member for East Metropolitan Region Donna Faragher MLC is inviting the local community to support Fair Game Australia – a registered charity combining fitness and health education programs with donations of pre-loved sports equipment to inspire fit and healthy communities.
Founded in 2010, Fair Game has so far distributed over 12,000 pieces of sports equipment to children in remote and underserviced communities this year.
"I recently met with the General Manager of Fair Game, Sarah Hull to learn more about the important work the charity is doing to support children and young people in remote and underserviced communities across Australia," Mrs Faragher said.
"The Fair Game Recycle & Donate program collects pre-loved sports equipment and distributes it in response to specific requests from communities, not-for-profit organisations and community clubs.
"It is a valuable program as it helps remove barriers to participation in sport and fitness and supports the positive health, social and mental health benefits that flow from involvement in these activities," Mrs Faragher said.
With a strong focus on recycling, Fair Game accepts pre-loved sports equipment ranging from footballs and soccer balls to tennis racquets and cricket bats.
After donations are collected and sanitised, they are sorted to determine what can be given a second life and what is ready for recycling.
Good equipment is made available to remote and underserviced communities for children of all ages to enjoy through local programs.
Equipment that is no longer fit for purpose is sent for recycling through their partner Game On Recycling.
"Fair Game have donation bins located throughout the metropolitan area and I am pleased that my electorate office is now a collection point for donations," Fair Game's Sarah Hull said.
"We are excited to be able to partner with Mrs Faragher to expand our collection points in the East Metro Area and to continue raising awareness about keeping sports equipment out of landfill and getting it into the hands of people that need it."
"If you have any new or pre-loved sports equipment that you no longer need, please stop by my electorate office and donate to this great cause," Mrs Faragher said.
Fair Game accepts balls, bats and rackets, pads and gloves and sports shoes.
They are unable to accept trophies, uniforms/clothing, helmets and used drink bottles.
Mrs Faragher's electorate office is located at Ground Floor, 108 Swan Street, Guildford.