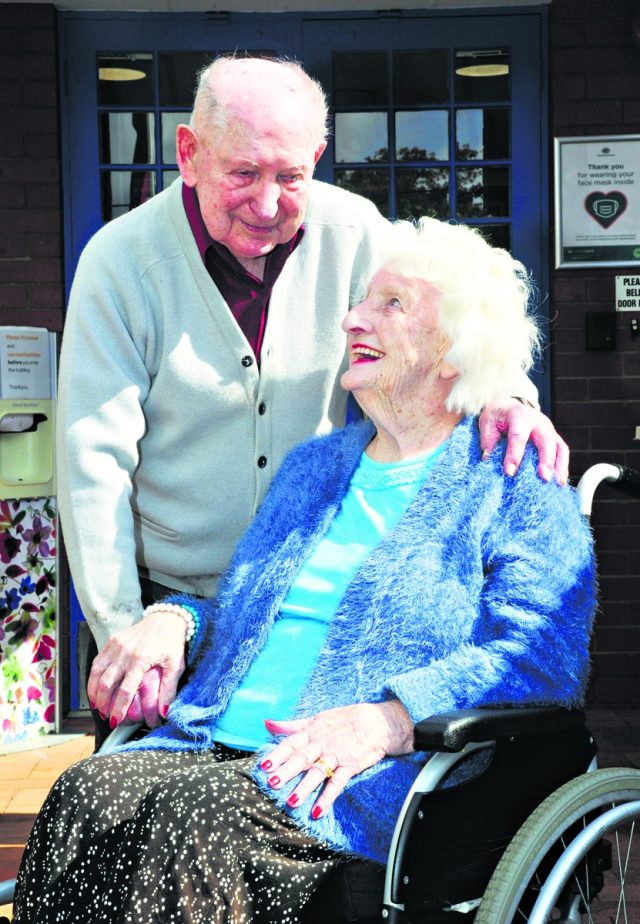 Last Tuesday a modest celebration in Armadale marked an astonishing milestone, when John and Mona Hawkes toasted to 75 years of marriage.
The happy and enduring couple enjoyed the company of friends and family on Saturday, followed on Sunday by a gold-themed high tea party with staff and residents at their care home in Armadale.
Armadale Place Care Community's Dale Webster said the couple have been at the care home for three years and were delighted to share the celebration with the other residents and staff.
Granddaughter Melanie, who attended both celebrations, said the secret to their longevity was all about the simple pleasures of life.
"Wine, they love wine as much as they love each other, and a good sense of humour, they always make me laugh," she said.
"Oh, and they love a chocolate.
"They had a really good time at the high tea, I brought gold leaf champagne and we finished off a bottle with my grandparents and auntie.
"They had cakes and sandwiches and the table was all set up, I felt like I was at a royal banquet.
"They used to make their own wine, they made it with berries instead of grapes – blueberries, elderberries, and would bottle them all up.
"They always had happy hour at their house," Melanie said.
The happy hours have continued, with the couple still enjoying a daily drink, even if Mona sometimes switches glasses with John after a couple of sips, while John is none-the-wiser.
"I told them on Tuesday to not have the wine at lunchtime as it might be a bit much after the celebrations.
"They met in Wales, in Swansea, he was in the navy and she was teaching dance at a local club.
"She taught him to dance and they hit it off from there."
The rest, as they say, is history. But it won't be long before the couple celebrates another milestone – John turns 100 in December.
With three sons, nine grandchildren and ten great grandchildren to join in the party, it will surely be a good time.