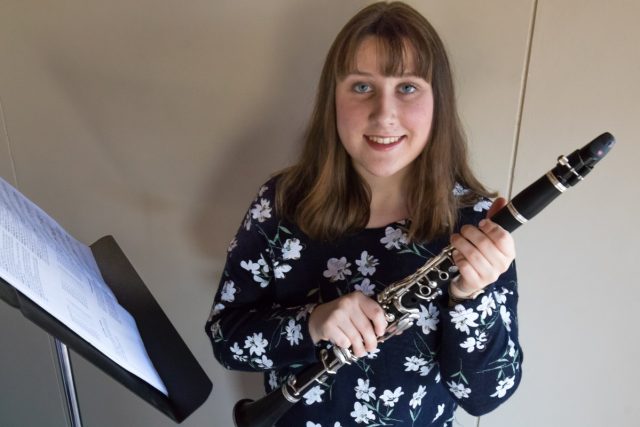 A multi-talented musician and local high school student has been recognised for her excellent aptitudes, after she received a Variety Heart Scholarship earlier this year. 
Elana Girling was awarded as this year's Bendat Family Foundation Brian Treasure Youth Scholarship recipient for her outstanding results in her pursuit of musical endeavours. 
Elana's mother Sally said she fell into the world of music accidentally, first starting to play piano and then asking if she could play clarinet instead. 
"Elana and clarinet really clicked… she loved it," she said.
"We had to hold her back due to her hands being very small, but this didn't go down well and it wasn't long before she finished her first book and was ploughing through another." 
Elana joined the Armadale City Concert Band in year eight and has since taken part in a number of state and national band championships.
"She is also lead clarinet in the school's senior band and sings in the senior choir also," she said. 
"Elana busks as a part-time job and the money she's made has paid for an orchestral clarinet and will probably also go towards the professional model clarinet she will need in the future. 
"In between all that, she has prepared music for exams through the Australian Musical Examinations Board which is run through the University of Western Australia.
"She passed with grade three (B+ credit) in 2017 and then grade four (B Credit) and grade five (A Honours)." 
Now in year 12 at Kelmscott Senior High, Elana hopes to head to the Western Australian Academy of Performing Arts next year to study the diploma course and in the future complete a degree in performance. 
Elana's scholarship will help pay for her instrumental tuition, band fees, a jazz summer school and resources such as sheet music and essential equipment.