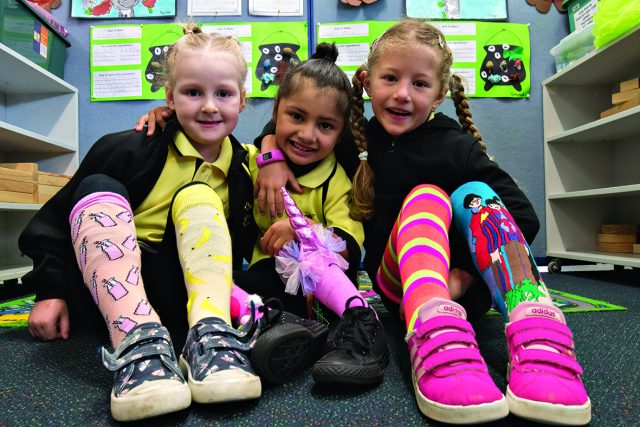 A local school community donned their favourite pair of colourful socks last week to support one of their own. 
Marri Grove Primary chose to host a crazy sock day fundraiser to raise much-needed funds for Cerebral Palsy Australia, a charity close to their hearts as pre-primary student Esra Din-Doust lives each day with the congenital disorder. 
Principal David Paine said the school was proud to donate to a different charity each year. 
"Esra has been at the school since February this year and has progressed so well since joining the school," he said. 
"She loves to join in with all school activities and we wanted to show our support for her by wearing crazy socks and raising a donation for Cerebral Palsy Australia."
The event raised more than $387 which will go towards helping purchase walkers to help support children in taking their first steps. 
Funds will also help the not-for-profit organisation customise wheelchairs to assist a child with Cerebral Palsy.