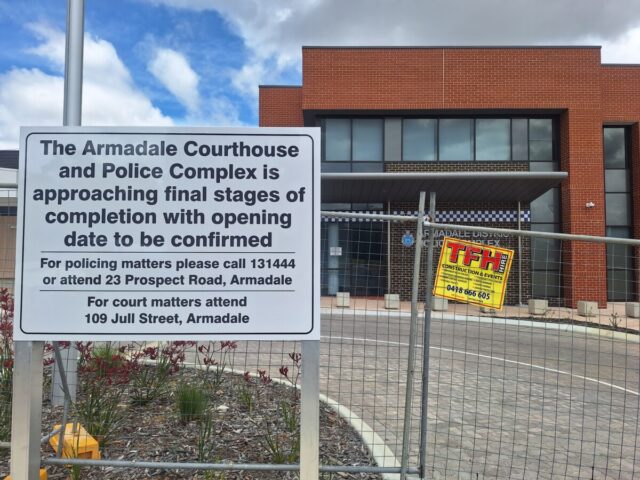 Signs have appeared on the Armadale Magistrates Court on Jull St informing the public that all court matters will be heard at the new courthouse from November 6.
Enquiries to both the Department of Justice and WA Police regarding details of the long-awaited opening of the Armadale District Police and Courthouse precinct on Third Rd have proven fruitless.
But a spokesperson for WA Police has said they are "preparing for the opening in early November".
It's now been over three years since construction first started on the $86 million precinct, with the opening originally slated for 2021, and then bumped out to 2022.
When it does eventually open in less than two weeks from now, the new complex will triple the number of courtrooms and accommodate the Detectives, District Intelligence Unit, District Forensic Investigation Office, and Family Violence Unit.