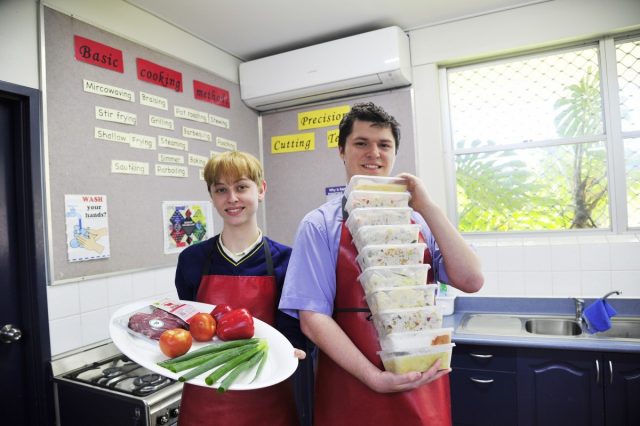 A food service program run by St Norberts College has been nominated for a Catholic Education Western Australia (CEWA) people's choice award for providing food and financial aid to the college community.
Beginning in 2011, Norbie Care raises funds and provides meals to support families going through difficult times and make sure everyone at school has access to lunch.
Under the program, staff, students and parents at the college work together to donate homecooked meals to the school freezer on a regular basis, which are then given to families who need some extra assistance.
This year, Norbie Care is in the running to win a CEWA QCE Award, which recognises programs in Catholic Schools that involve community and stewardship.
Student Ministry Co-ordinator Margaret Kyd said the project started out of a vision to do more for the school community.
"The college realised that there are people in our community who need a bit of a helping hand at times, when they are going through difficult situations," she said.
She says the program has brought smiles not only to the people receiving the food, but also to those in the kitchen.
"Those who cook the meals are grateful for being able to help someone in the school and those who receive the meals feel supported," she said.
"The special part is that the cooks don't know who eats their meals, and the recipients will never know who cooked it for them, yet both feel a special connection to each other."
COVID-19 restrictions earlier this year meant home-cooked meals were put on pause, but Norbie Care continued to provide food vouchers to support families.
While Norbie Care is not always needed, families at St Norberts know it is always there as an option.
"Sometimes it is not required for a period of time and other times we could have three or four families who require some assistance," Ms Kyd said.
You can vote in the CEWA People's Choice Awards by heading to awards.cewa.edu.au