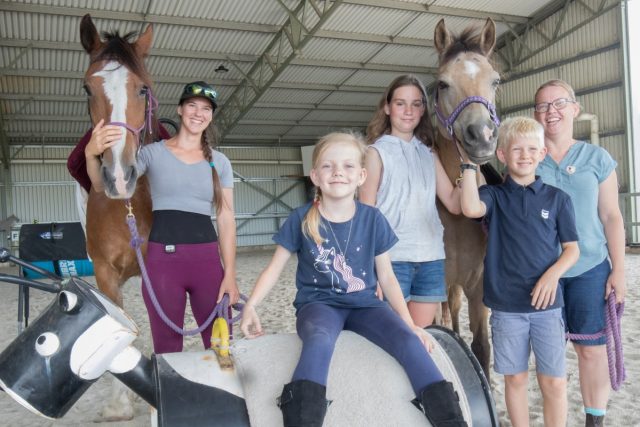 Without volunteers, most not-for-profit organisations would struggle to run and this couldn't be further from the truth for Riding for Disabled Oakford. 
The organisation helps children and adults with developmental, social and physical disabilities and relies on helpers. 
Volunteer coordinator and centre manager Shirley Kortenoeven said the association is looking for a variety of people to assist with the day-to-day running of the service. 
"We are looking for a social media expert, fundraiser, grant writer, property maintenance, poo pickers and people who can help out with cleaning but I am sure if somebody has something to offer we can probably find something that we can slot them into," she said. 
"We have a great group of existing volunteers and find that many have found some lovely friendships that began at Riding for Disabled." 
Riding for Disabled Oakford will be hosting a volunteer induction day on March 7 from 9am to 12pm. 
Guests will be given a tour of the grounds and will have an opportunity to try their hand at horse handling. The organisation is looking for volunteers for Monday, Wednesday, Thursday and Saturday mornings. 
For more information email rdaoakford@live.com.au or call Shirley on 0439 927 910.