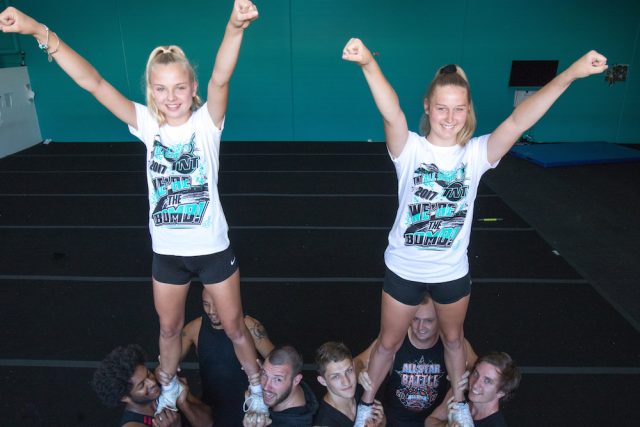 Two young Byford girls are set to compete in an international cheerleading competition later this year having reached the pinnacle of the sport.
Zijana Branch, 13 and Lauren Chevalier 16, will travel to America to take part in The Summit and The World Championships.
Kristy Chevalier said she couldn't be more proud of her daughter Lauren.
"This is the first time she will be competing internationally," she said.
"It is the biggest competition in the cheer calendar where the best open teams from all over the world have to qualify and be invited to compete."
Ms Chevalier said her daughter had scarified a number of social events and other commitments to keep on top of her schoolwork and training for competitions.
"Competing in an elite sport requires a lot of commitment and hard work," she said.
Lauren said she was incredibly excited and could not wait to compete.
"Every cheerleader's dream is to make it to worlds," she said.
"I just can't believe we did it.
"We will be competing at Disney World."
Kylie Branch, Zijana's mother said she was proud of her achievements.
"I hope they enjoy the experience and have fun," she said.
"It's not everyday this opportunity comes along."
Ms Branch said the girls have been training throughout their summer holidays and will continue to train for Worlds and Summit.
"Zijana is super excited and nervous," she said.
"I look forward to cheering them on and watching the girls and their teams compete on an international stage."