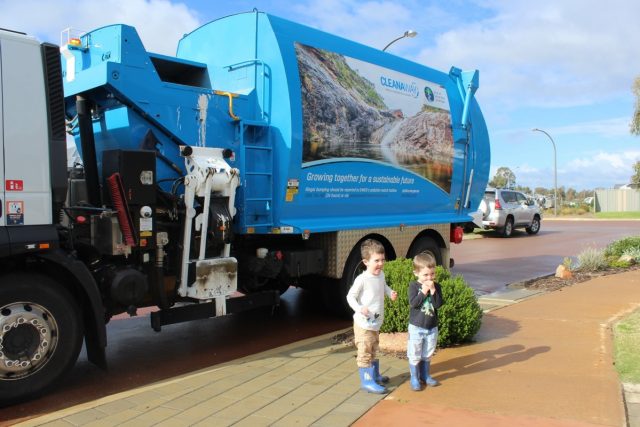 Two residents of the Shire of Serpentine Jarrahdale received a special birthday surprise visit from their favourite truck.
Byford brothers' four-year-old Logan and three-year-old Kobi are fascinated with rubbish trucks and on Wednesday July 14, they received the perfect birthday gift a visit from a rubbish truck.
The Shire of Serpentine Jarrahdale partnered with their local rubbish collection company to help the young boys celebrate their birthdays.
Logan turned four on July 10 and Kobi turned three on July 16.
According to the Shire of Serpentine Jarrahdale, the boys are enthralled by rubbish trucks but are never home when their bins are collected.
The boys got the opportunity to check out the view form the front seat and were given a goody bag full of fun activities.
Shire president Michelle Rich said they were pleased to provide Logan and Kobi with such a special birthday surprise.
"The special truck visit wouldn't have been possible without the support from our waste contractor, Cleanaway, which we are very appreciative of," she said.
"It was fantastic to see the excitement on the boys' faces, as well as the positive community reaction to this story."