Armadale's Seventh Grade have had an unbelievable first day in their clash with Phoenix.
Vince Tilbrook started things off with an incredible opening spell for 2-0 off 9 overs as Phoenix slid to 3-5.
After a bit of a lull, Phoenix crawled to 3-24 before the mayhem started.
Cam Gibb snared 4-9 off 12 overs, while James Gardner snared 3-10 from 10 overs as Phoenix were rolled for just 29 off 37 overs.
In reply Armadale, started brightly thanks to Will Hunt (50 from 49 balls), before Kalon Fabbro chipped in with 28 as Armadale went to the close at 4-108.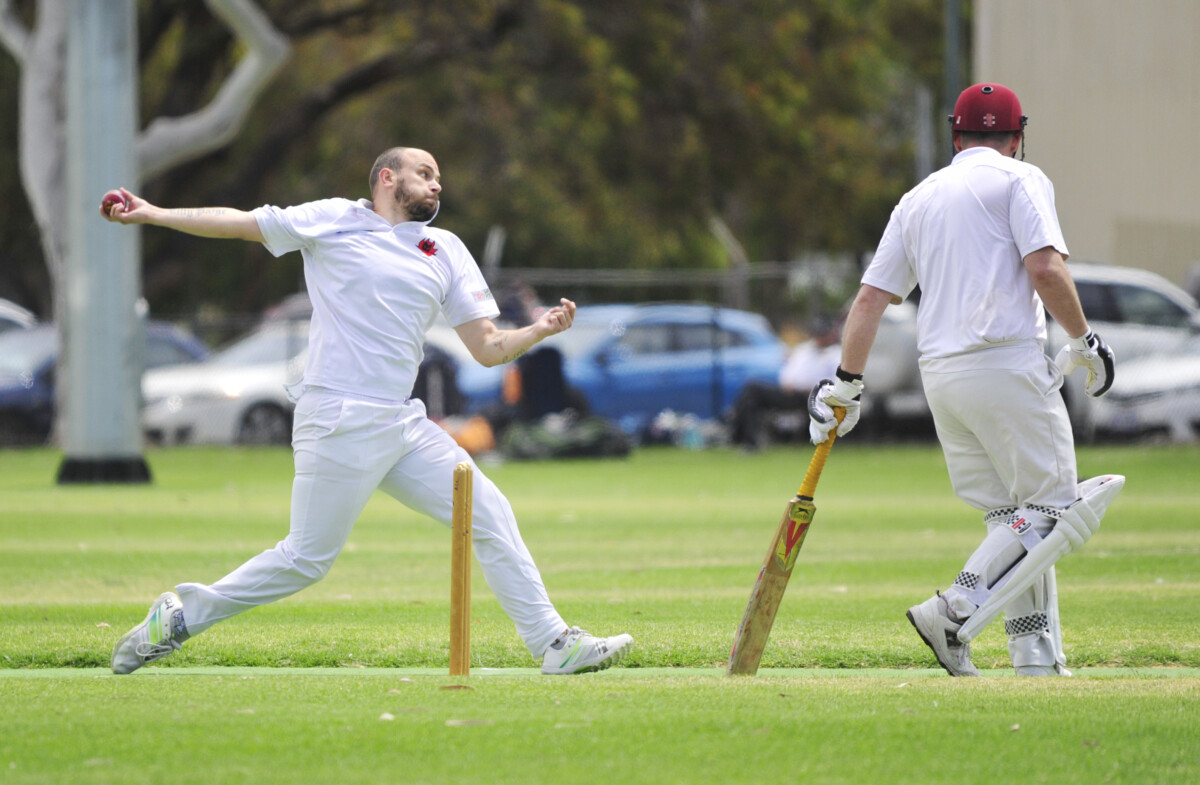 Fifth Grade
Fifth Grade batted first in their clash with Riverton-Rostrata after being sent into bat.
Rhett Jones (49) and Chris Quayle (28) got Armadale off to a flyer before Jeff Petrie came in and teamed up with Robert Buckland (25).
At 2-142 Armadale were well in control, but regular wickets saw Armadale slump to 8-203, despite a superb 61 from Petrie. Jarrad Page (20), Alex Pass (24) and Ainsley Noronha (18no) then batted superbly in the last 18 overs to take Armadale up to a score of 264 from their 65 overs.
One Day B
One Day B took on Thornlie and batted first after winning the toss. Abdul Kareem started well with 27, while Sibin Augustine Jolly chipped in with 23 as Armadale were cruising at 1-65, before collapsing to 5-74. Nikhil Surampudi (20) then teamed up with Muhammad Ali Arshad who made a fine 45no to see Armadale to 159. In reply Thornlie got off to a great start to be 0-67, before Armadale fought back. Unfortunately, it wasn't enough as Thornlie cruising past the total to finish on 4-161. Muhammad Ali Arshad was the pick of the bowlers with 2-32.
One Day C
One Day C played Kardinya who won the toss and batted. Adwide Vijai Narayan started well (1-6 off 7 overs), but there was little other joy as Kardinya made a solid 3-179. In reply Aravind Gopalakrishnan (52) and Sujit Pankajakshan (44) put on 116 for the opening wicket, before Basil Mathai chipped in with 35. Sinju Karim then smacked a rapid 29 as Armadale had a great win to finish on 5-222.
One Day D
One Day D took on Cannington and won the toss and bowled first. Armadale were on top early at 4-58, thanks largely to Sathish Manogaran (2-27). Cannington recovered to post a healthy 6-182 despite Anton Amalraj taking 2-36. In reply Armadale were in deep trouble at 3-15 before Narendeepak Gandhi (53) and Murugan Narasiman (24) fought back well. The climbing run rate saw Armadale lose wickets and just fall short at 171.
One Day G
One Day G played Thornlie who bated first. They soon regretted that call as Dean Yetton ran through then at the top, snaring 4-8 from his 7 overs. All the other bowlers bowled well as a team, led by Kannan Ramasamy who took 2-16 as Thornlie were rolled for 69. In reply Armadale were in deep trouble eat 3-14 and then 5-31. Peter Smith (21) and Warren Francis (23) then batted wisely to steer Armadale home as they finished on 8-103.
One Day H
One Day H played Piara Waters who won the toss and batted. Derek Goscombe put them on the back foot with a great opening spell (3-32) as Piara fell to 3-20. They steadied however before youngster Bennet Walker snared 3-35 as Piara made 8-175. In reply Armadale fought hard with all bats getting in with none going on. Ryan Eddington (16) and Nikhil Noronha (15) top scored as Armadale finished on 8-100.
Under 17s
The Under 17s continued their great form, demolishing South Perth Green in their final T20 clash. Armadale won the toss and bowled first, and all 10 bowlers bowled superbly as a unit. Tanuj Azad (2-6 off 3) started brilliantly to set the tone, Alen Paul snared 2-5 from 2, and Arman Kanyan piped up to take 2-16. No other bowler went for over 10 runs as South Perth finished on 6-80. In reply Alen Paul (28 from 18) and Rajzhan D'Sylva (21 from 16) started well at the top with a lightning opening stand. Gursimran Singh then smacked 40ret off 20 balls. Arman Kanyan (17no), Tanuj Azad (14ret) and Jayden McClure (29 from 20) then all batted well as Armadale finished on 6-168.