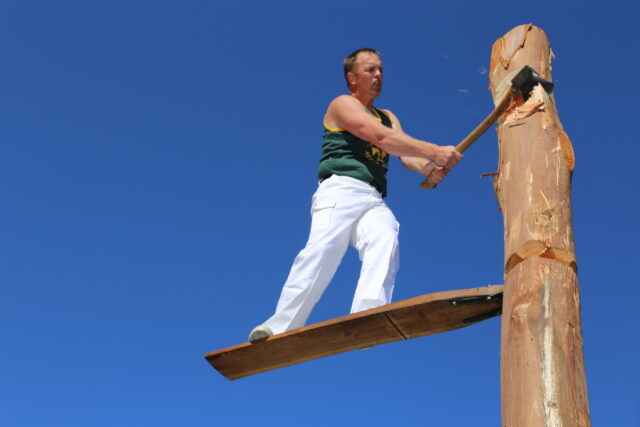 The Jarrahdale Log Chop promises to come back swinging this year.
After an unplanned hiatus last year, the much-anticipated annual festival will host an Australian title event for the very first time.
There are a limited number of national title events handed out across the country, with most jealously guarded. Those held in WA are usually featured at the Perth Royal Show.
Around 40 competitors are expected to make the pilgrimage to Jarrahdale on October 1 after the Perth Show wraps up.
There'll be eight events held throughout the day, but every eye will be on the final event – the Australian 275mm Standing Block Championship.
"It's a big thing, not just for us as competitors, but for us as an area as well," Central Districts Axemen's Association's Tod Bergersen said.
"Recognition of our timber past has been lost a little. So, it's great to have not just the Log Chop return, but also to have world-class competitors come here to compete, to showcase out talents and capabilities.
"And we wouldn't be able to host it without the generous support of our sponsors."
Tod said he's been training for at least the last three months, and has just come back from a good performance at the Adelaide Show.
He's hopeful that he'll make a final, but said there are a few names to keep your eyes peeled for.
"WA competitors generally feature within the top three, if not winning the event outright," he said.
"Joe Thomas, Alec Ashcroft and Brent Rees are all ones to look out for."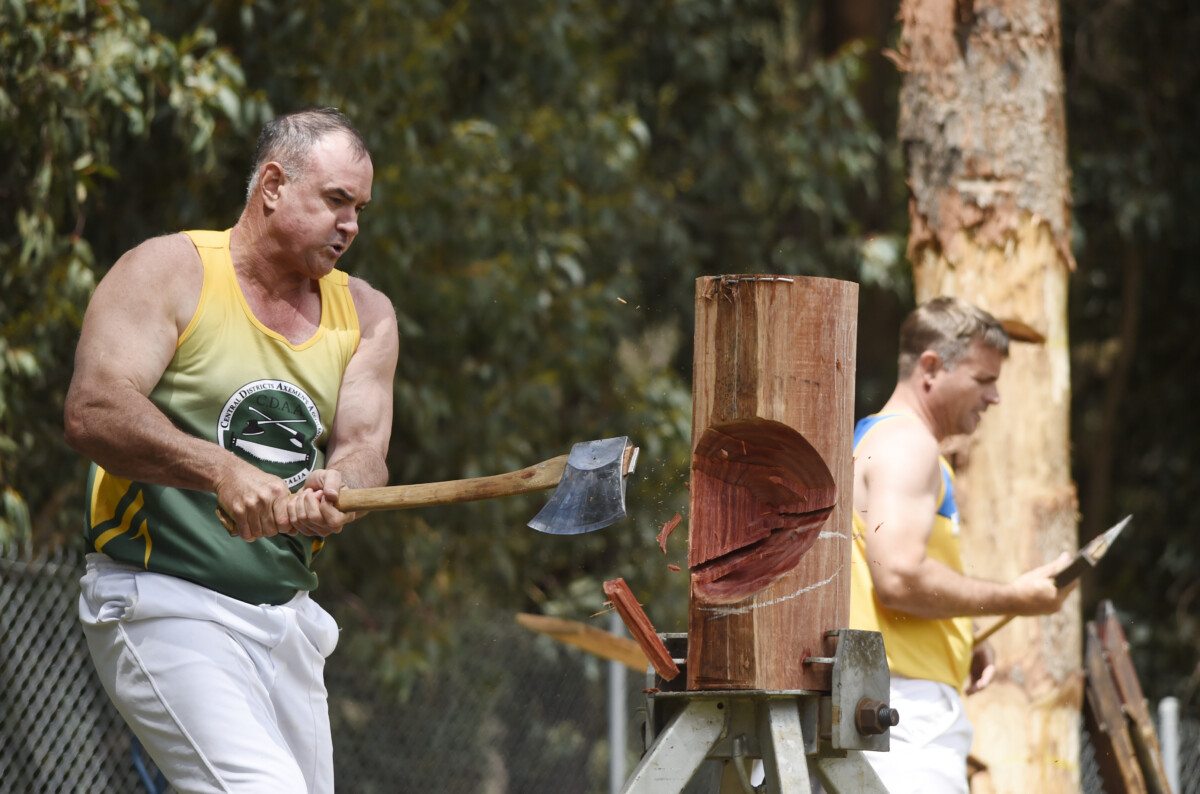 Competitors travel from all over the country and even overseas to test their skills on a block of jarrah. Western Australia is unique in that regard.
But Tod said that might change soon, with the impending end to native logging drying up supply for the sport.
"We have enough to be able to see out this season – past that there'll have to be negotiations with the government or private landholders to source more jarrah," he said.
He said the Adelaide Show only just managed to secure itself some pine at the eleventh hour for this year's events.
"WA has a proud history of woodcutting: sandalwood was our first major export; jarrah sleepers were hauled over to England to build their railways," he said.
"And we have competitors out there like the Reynolds family who are fourth generation.
"It would be sad to see it go completely, because it does have a place."
Tod said he encouraged anyone thinking about visiting to head to Jarrahdale for this year's Log Chop.
"It's always a good day out," he said.
"But as always, driver patience is very appreciated."