A new welcome space featuring the six Noongar seasons is delighting students at Aspiri Primary School.
The colourful and interactive artwork is skilfully painted by emerging artist Jasmyn Ihanimo.
The seventeen-year-old Yamatji and Yued Noongar woman was approached by the school to create the artwork after staff were impressed by her recent NAIDOC jersey designs.
The six pavers appear to be bright block colours from afar, but as you come closer and interact with the space you are drawn in by the intricate details within each square.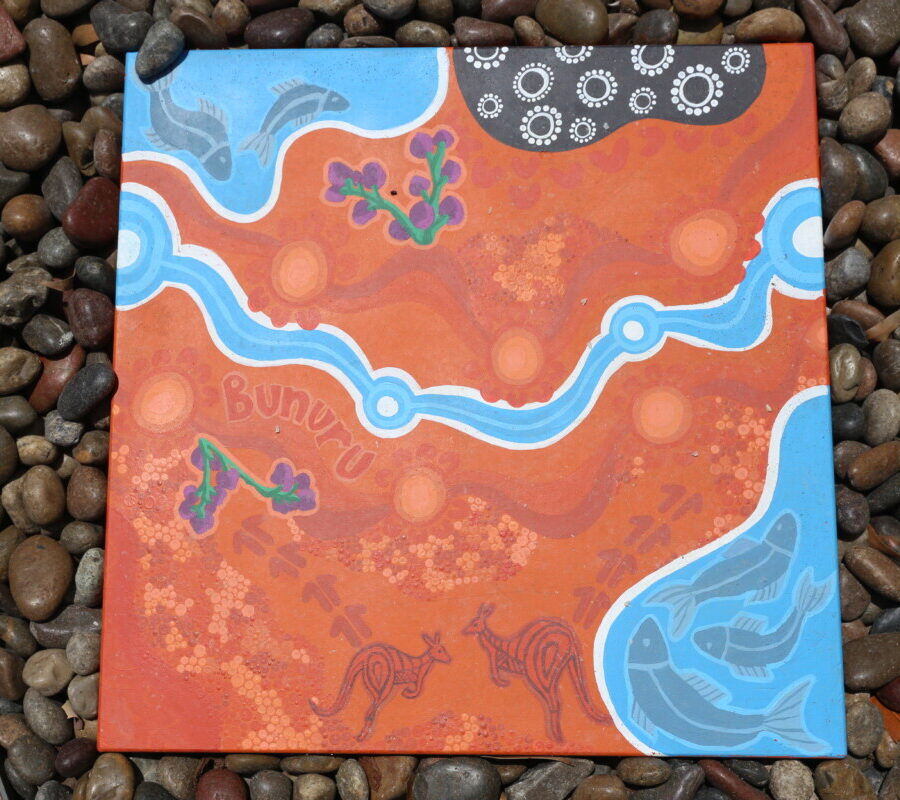 The six scenes are connected by The Swan which meanders through the entire artwork.
Jasmyn, who is new to Whadjuk Noongar country after growing up in Geraldton and the Pilbara, said she spent a lot of time researching about the seasons; the animals, plants, colours and stories that are culturally significant to each of them.
But when it came to painting them, she was transfixed, and finished the artwork in a few weeks over the summer in a flow state.
"I met Ernie Dingo recently who told me 'that's the old people drawing through you'. It was really cool to hear that from him."
The teenager is thrilled by the positive reaction to her second major commissioned piece.
"I feel really proud of myself to have created a place for Aspiri to love and cherish and enjoy. And this has helped me feel more connected to my own culture," Jasmyn said.
The piece holds a special significance for Jasmyn's sister Lily who is currently in Year 5 at the school.
"I feel proud. It's really good to have her art displayed out the front where everyone can see it," she said.
Aspiri Primary School makes an effort to embrace children and their families from "all corners of the globe". This project was in keeping with their commitment to embed Aboriginal culture into the school environment as a part of its Reconciliation Action Plan (RAP) and was funded through a state government PALS grant aimed at advancing reconciliation.
"The artwork is about making the school a more welcoming place and supporting cultural safety," school principal Kristy Mularczyk said.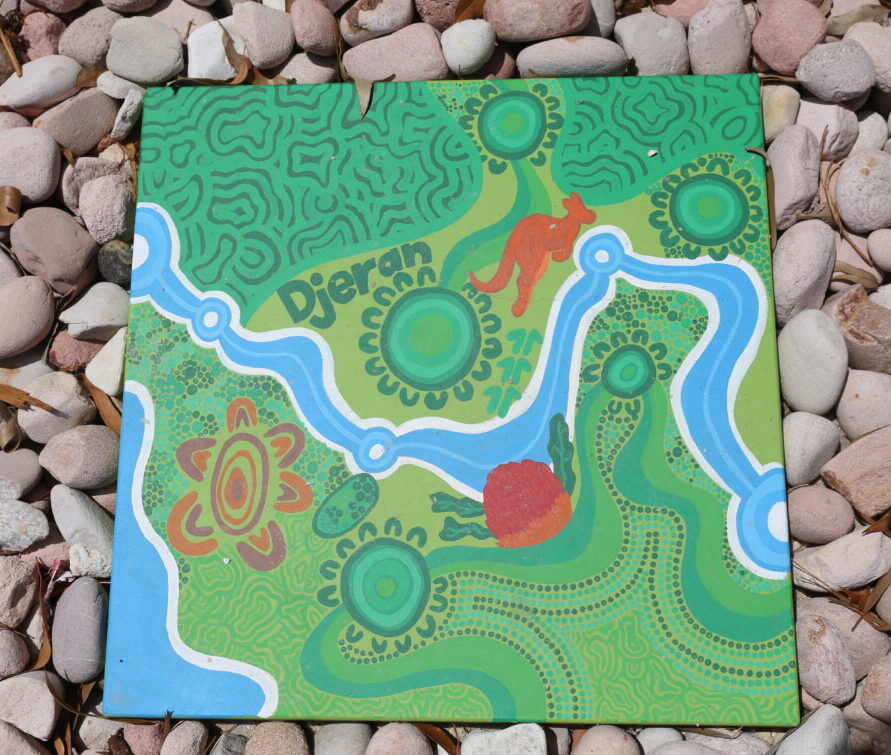 RAP chair and teacher Julie Meggs said she's noticed the impact the artwork has had on students and their families who are already interacting with the space.
"It's just such a wonderful design and we're so lucky to have it here," she said.
"When I first moved to Australia I didn't know much about its culture. So, when I started learning about the culture of First Nations people, I was drawn in. Finding new ways to connect, and getting teachers to confidently embed Aboriginal culture into their practice is something I'm really passionate about. And I think this school does this really well."