Before moving to Australia a year ago, Angel Asingua avoided swimming at all costs.
"In the Philippines as a young girl I was afraid of going swimming. My mother also was too afraid to let me go in the ocean with my friends," she said.
As an adult at seaside social gatherings, she'd wait patiently on shore with the food while her friends enjoyed the waves.
"We lived on a tourist island and I didn't know how to swim – I felt like an idiot," she said.
But the tide turned two months ago when Angel enrolled in the Armadale Fitness and Aquatic Centre's free swim safety sessions for multicultural women.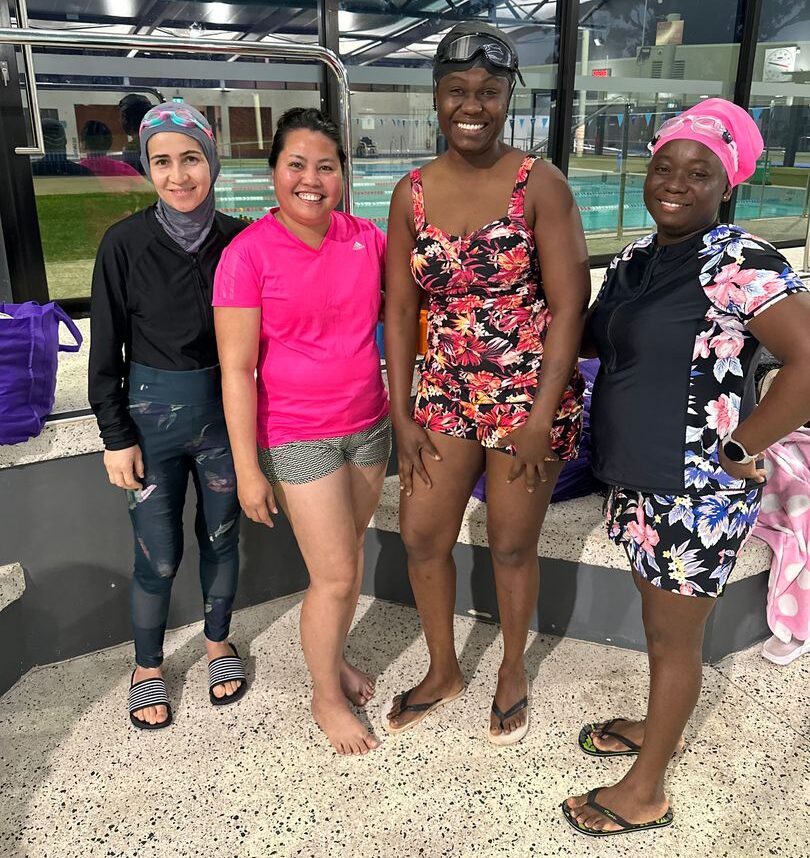 The pilot program was conducted over eight Sunday evenings in August and September, outside regular opening times, and with an all-women staff, to encourage women from culturally and linguistically-diverse backgrounds to sign up.
The creche was also provided to allow mothers to fully participate in the course.
Over 20 women took up the initiative, with 12 going on to complete the course and gain a new-found confidence in the water.
Angel had already enrolled her two sons in learn-to-swim classes "because I didn't want them to be like me".
But she felt the push to learn, herself, when her four-year-old kept venturing into the deep water, and she realised she'd be powerless to save him in an emergency.
"When I first got into the water, I was so nervous – fear was a huge problem for most of the women in the class," she said.
She sank like a lead weight the first time she tried to float.
"I needed to learn how to relax first," she said.
But a wave of relief washed over her when she first conquered the art of floating.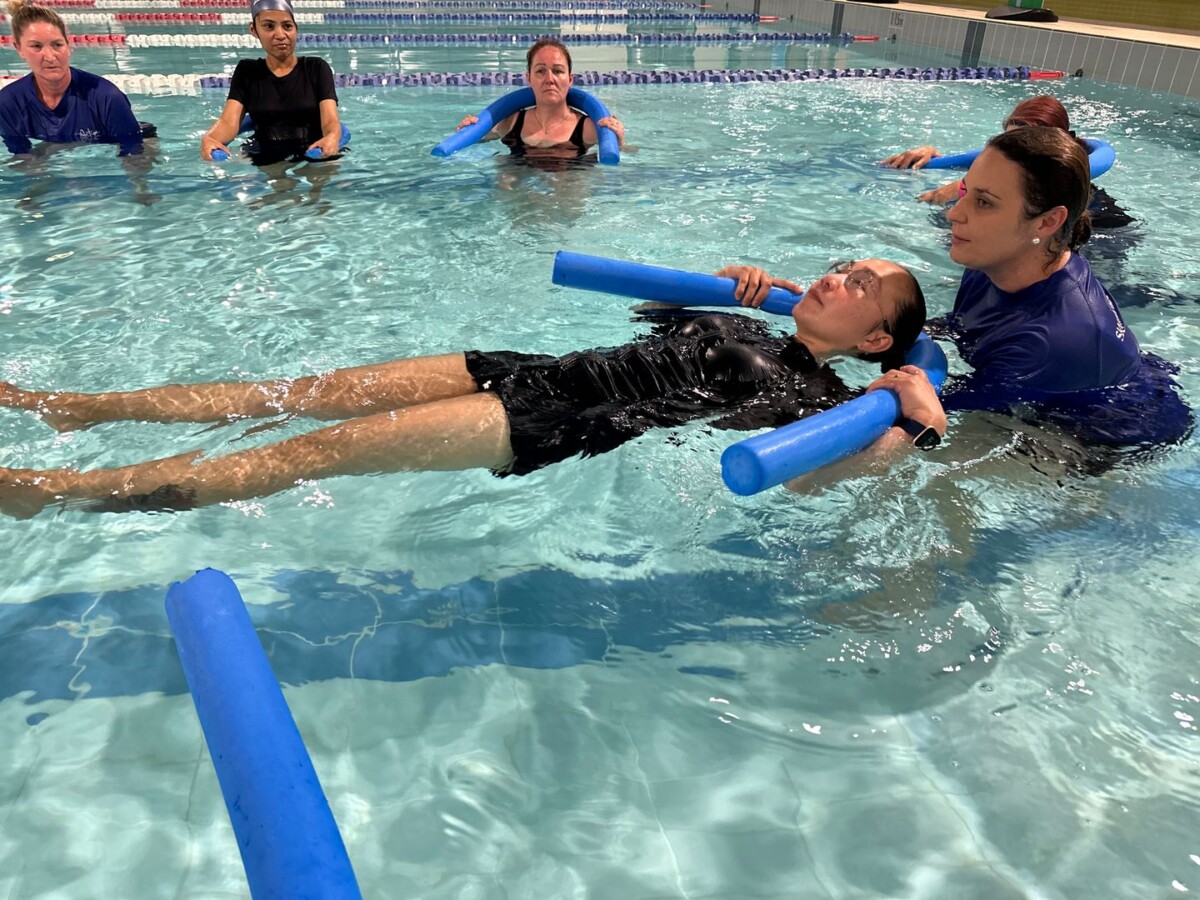 She then went on to learn techniques to master gliding, kicking on her back, and freestyle over the eight weeks. At the end she was awarded a certificate for passing Stage 2 swimming competency.
"But most of all I learned to have confidence – without confidence in the water, you drown," she said.
She said the course not only empowered her in the pool, but also gave her a new community of friends.
"I was so happy meeting women from other cultures – Afghanistan, Indonesia. Even though we're not related, we're like sisters. I'm already missing the program," she said.
"It's a blessing for me. And it was free – in this life nothing is ever free. Maybe if I hadn't come to Australia I would have died never knowing how to swim.
"I'm recommending this to all my friends and TAFE classmates – if I can do this, then they can too."
And she already has two classmates lined up for the next available program.
Angel said she had her first real Aussie beach experience last week.
"Now I can manage – I'm so happy," she said.
And her new-found confidence is having a ripple effect on the rest of her life: "My next challenge is learning to drive in Australia. I'm scared, but I think now that I can do it."