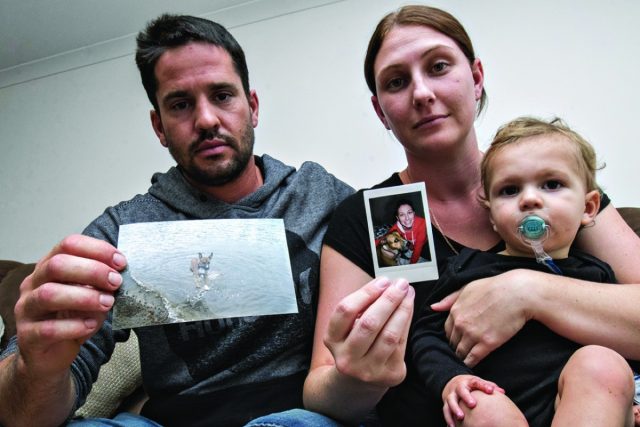 Police are still appealing for information about a dog that was found on the Byford train line on April 22 with arrow wounds throughout its body.
Mundijong Police Senior Sergeant Darryl Brandis said the attack was one of a few incidents that had recently occurred within the Serpentine Jarrahdale region, with a cat found savagely beaten on April 11 and a miniature horse shot in the head at close range in Mundijong on April 22.
"Mundijong Police are working closely with our partners at Serpentine Jarrahdale shire and the RSPCA to track down the offenders," he said.
"All of these events are sickening and we want to put an end to it as quickly as possible to bring the offenders to justice before any more offences occur."
A Serpentine Jarrahdale shire spokesperson said a member from the ranger's team located the dog's body close to the Byford rail station with what appeared to be puncture wounds.
The spokesperson said the owners were contacted immediately and at first opportunity confirmed the dog was theirs.
"This is a deeply disturbing and completely unacceptable incident that has caused significant distress to the dog's owners," they said.
"We're continuing to offer support and assistance to the owners and we are working with local police to investigate."
The spokesperson said the shire has been made aware of the other incidents.
The dog's owner, Melissa Parry, said she was sickened to hear about the attack on the family's beloved pet Roxy, a nine-year-old American staffy.
"At first we thought the two shots to her head were bullet wounds but we were later told by the vet that they were arrow holes and there were more throughout her body," she said.
"We don't know how anyone could do this."
Anyone with information about any of the above incidents are asked to call Crime Stoppers on 1800 333 000 or make a report online at crimestopperswa.com.au.