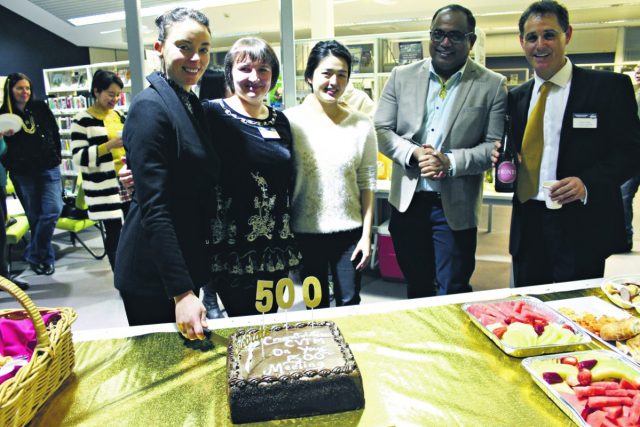 Members from a local public speaking group were encouraged to dress in their finest attire with a touch of gold for a celebration like no other.
Canning Vale Toastmasters, a subsidiary of Toastmasters International, came together on Tuesday night for the group's 500th meeting in its 10-year history.
Toastmaster of the Year Ronnie Giandzi said the community-run group, which held weekly meetings at Canning Vale College library helped members to listen effectively, think on their feet and speak confidently in everyday situations.
"We enable people to grow in a supportive organisation to build public speaking skills and confidence," she said.
During Ms Giandzi's five-year involvement with the club she has mentored other members, run different courses and started a new club at her workplace.
President Eloyise Braskic said Ms Giandzi was helping to lead the legacy for speakers in the future through her involvement in the Gavel Club, which is a group for people aged between nine and 17.
"It is a club that builds leaders and helps people gain confidence, so to have leaders like Ronnie is extremely important for us," she said.
For more information about the group call Eloyise Braskic on 0400 214 586 or email [email protected]