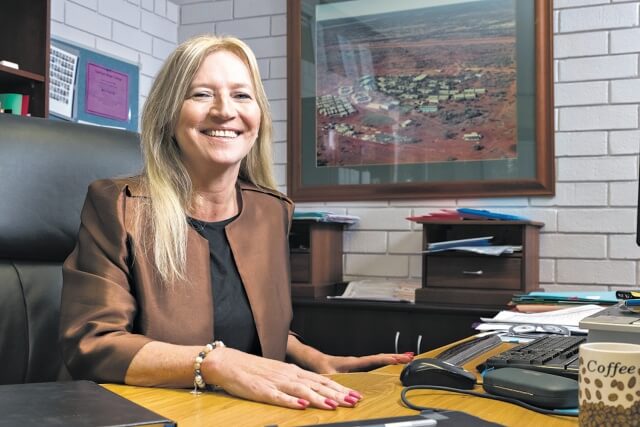 Southern River College principal Everal Pearse has been named a finalist in the WA Secondary Principal of the Year Awards.
Ms Pearse, a former student at the school, was nominated for her dedication and desire to see the school and its students succeed.
Since taking up the role of principal in 2011, Ms Pearse has created a number of initiatives including starting a community network seeking connections with the Chamber of Minerals and Energy, Chevron, TOLL Australia, Curtin University and Engineering WA to foster students' career aspirations.
She was humbled and honoured to be named as a finalist.
"Being nominated and being a finalist is fantastic – it's good recognition for the school and for me too," she said.
"It's nice when people see the work that you do because it's a tough school but it's got so many great kids and families and the teachers here are really committed to them.
"The acknowledgement of being a finalist is really acknowledgment of the work we're all doing here."
Ms Pearse said there had been huge improvements made at the school in the last few years, which was having a positive impact on student outcomes.
"In the past we had students coming through saying 'I'm going to go and work in a daycare or the local shop or I'll go on the dole,'" she said.
"Now we're starting to see kids saying they want to do engineering, education, health, macro technologies, physics and chemistry."
She said the school made a point of offering opportunities for the different needs of students.
"It's important we ensure there's something here for everyone," she said.
Ms Pearse graduated from the school, then known as Gosnells Senior High School, in 1981 and has been teaching for 32 years.
Ms Pearse is one of 42 finalists in the prestigious WA Education Awards.
Education Minister Peter Collier said the awards were a fantastic way for the community to celebrate top public educators and the difference they made to the lives of their students.
"Each year we honour the outstanding contribution of the best public schools, principals, teachers and support staff and each year their stories are inspirational," he said.
Award winners will be announced on November 28.