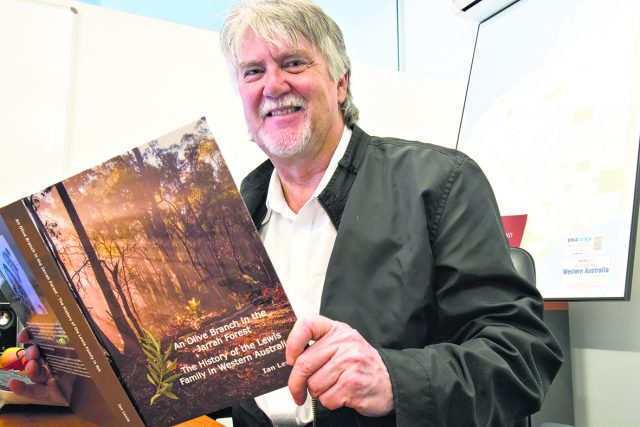 A Perth Hills author has put pen to paper to tell the story of two prominent families in the Shire of Serpentine Jarrahdale's history.
Author Ian Lewis launched his book An Olive Branch in the Jarrah Forest: The History of the Lewis Family in Western Australia earlier this month after writing it on and off for the past 30 years.
More than just a biography about the Lewis and Batt's family history, the book covers historical events that shaped WA, showing them through the eyes of the Lewis' families.
Mr Lewis said the Batt's were free settlers who started farming in the Swan, followed by the Murray district, while Peter Lewis was a gardener who would have been employed by the Batt family.
He later married Ellen Batt in 1863 in Pinjarra.
"The olive represents Peter Lewis and the next six generations who were involved in milling in the Jarrah mills," he said.
"The book answers many questions but also leaves open some theories that may encourage a new opportunity for others to investigate."
Mr Lewis said he first started researching the history of the Lewis family in 1988 after he discovered conflicting stories about the family name and why they came to WA.
The book covers the New Norcia settlement and the Benedictines in WA and also provides information about the early farming days in the Peel region along the Murray and Serpentine rivers.
It also covers early wine-making practices and hotels in the Jarrahdale region, the timber industry, stories of surviving two world wars and the contributions of the family to the state's history.
For more information about the book or to order a copy contact Ian on 0419 325 554 or email lewy1956@bigpond.com