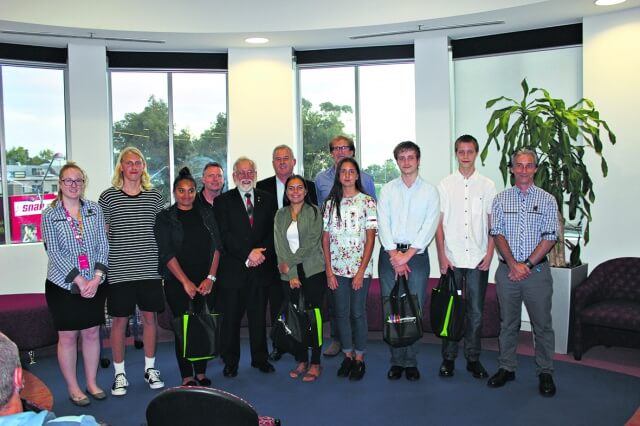 The City of Armadale was helping 10 high school students by providing free internet access to assist with their education.
In partnership with Telstra and Curtin University, the city's one-year ConnectivED program gave the students the chance to access a mobile hotspot and to get the internet at home.
The program was modelled on one run by the New York Public Library and which was very popular.
The hotspot devices have been provided free to students who planned on getting a higher education.
The loan was for the whole year and students were able to borrow smart devices if they did not own one.
Armadale Mayor Henry Zelones said the city's libraries were empowering young people toward greater levels of academic achievement.
He said in 2011, 21 per cent of Armadale households had no or limited internet access and the city wanted this to change.
"(By) 2017 this has likely improved however there will still be families who cannot afford access to a stable internet connection," he said.
"Access to portable WiFi devices will expand the reach and benefits of free internet access provided by the library to disadvantaged students and will help boost their educational outcomes."
Telstra Area general manager Boyd Brown said the program was innovative and was a good opportunity to support the community.
"What I like about this program is it gave us the ability to put devices and give connectivity to families and students that otherwise wouldn't have the access," he said.
"This is not about gaming and that sort of stuff. This is about assisting the kids to study. What blew me away was the calibre of the kids. They may not have connectivity at the moment but they're high achieving, they want to learn and they're so appreciative to have the access.
"It's amazing."
Mr Brown said the children who had been involved in the program had shown a He said the program could be broadened to more students if the demand was shown and said anybody interested in getting involved should contact Andrew Kelly at the Armadale library.
"This was assisting ten students but we'd be happy to have a look to see if we could help further," Mr Brown said.