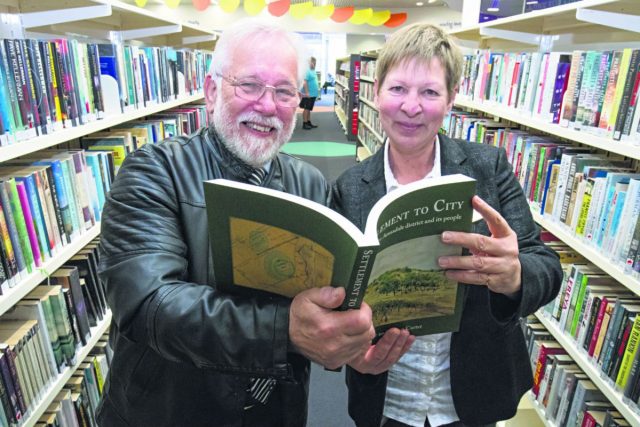 The Armadale, Kelmscott and Seville Grove Libraries will celebrate 60 years of library services on Wednesday May 30.
The first Armadale Library was opened in May 1958 and was inspired by the Armadale-Kelmscott Road Board members who saw a growing need for a purpose-built free library service in the area due to the growth of families in Armadale.
The City expanded its library services in 1990 when it opened its third branch, the former Westfield Library, now the Seville Grove Library on Champion Drive.
One of the City's longest standing library clerks, Renate Haubner has worked in the City's library services for over 27 years and has seen many changes in the libraries since she started at the former Westfield Library when it opened.
"When I started, a computerised system had just been installed and now after a number of years of using another system, we are upgrading to the Spydus10 system which means library users can login and check their account history, and access various platforms including download eBooks and audiobooks," Ms Haubner said.
"The atmosphere of modern libraries is more energetic and diverse than it previously was.
Today's libraries continue to strive to meet the various and changing needs of the public, including utilising our space for different events including workshops and presentations, as well as making it a place to relax."
"Libraries are important because they foster a sense of community.
I have been based at the Armadale Library since 1994, and have seen many friendships formed through the groups that we host including Baby Rhyme Time and adult games mornings."
Armadale mayor Henry Zelones said the Armadale-Kelmscott Road Board was the first shire to receive a library grant and to have two public libraries in the district.
"The original Armadale Library was opened on Jull Street next to the old Road Board Offices and received 3800 volumes from the Library Board," he said.
The library remained on Jull Street until it was relocated to a new building at the old Minnawarra estate near the Council offices in 1972, and then to the current location inside the Armadale Central Shopping Centre in 2010.
A display of images and facts showcasing the evolution of the City's library services will be on display at the Birtwistle Local Studies Library from Wednesday May 30 to the end of June.
Giveaways for children and a cake will also be shared with patrons who visit any of the three libraries during the morning.