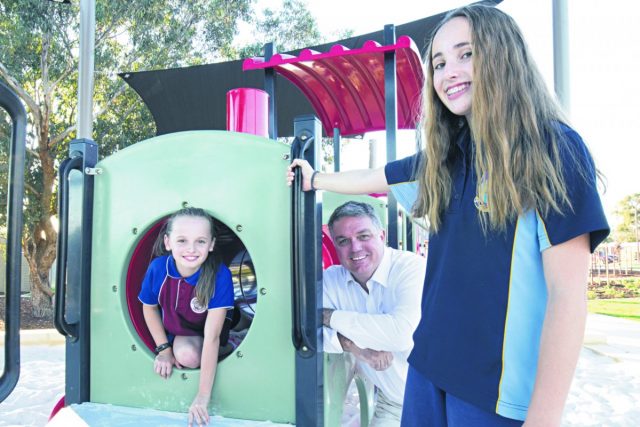 New play equipment, a basketball blackboard and shaded seating areas are just some of the changes made to the city's new-look Dowitcher Loop Reserve.
Previously left as undeveloped land, the reserve was given a new lease on life thanks to two forward thinking Gosnells sisters Alicia and Mia Ward who collected signatures to petition for a community area and a play park for residents of Orchard Green Estate.
The park, which has been fenced off since January, was opened last week to allow residents and community members' free access to the new facilities.
Mayor Glenn Dewhurst said the park had received a complete overhaul, including new play equipment, fitness and exercise equipment, basketball backboard, shade sails, a drink fountain, shaded seating areas, pathways and landscaping.
"Increasing residential density in the area means nearby backyards are getting smaller, so this park will be more and more important as a space for children to play in the future," he said.
The reserve is bound by the Armadale railway line and Canning River.
The project to upgrade the reserve's facilities was part of the city's Public Open Space Strategy, a 30-year plan to provide quality, accessible parks and reserves for residents.