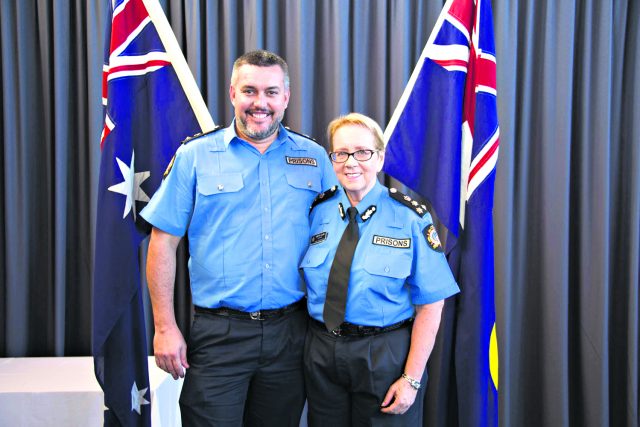 Two Bentley corrections staff have received an Australia-first medal for their work rehabilitating female prison inmates.
Janette Allen and Kymberley McKay were two of 13 people nationwide to receive the inaugural Australian Corrections Medal in the Australia Day Honours list.
The pair were recognised for their leadership, innovation and commitment to supporting the rehabilitation and reintegration of women at two facilities, including Boronia pre-Release Centre for Women in Bentley.
Ms Allen is the longest-serving superintendent in a West Australian women's prison, starting her corrections career 30 years ago and later becoming one of the first female prison officers to work in a maximum security male prison.
Since the early 2000s she has helped women at Boronia prepare for life after prison, namely by supporting the development of the first structured prisoner volunteer program in the state.
She also established a Boronia Women's Choir, which is the only inmate choir in the state to regularly perform in the community.
Mr McKay joined corrective services in 2012 and has since become substantive assistant superintendent at Boronia.
At another West Australian prison he helped bring the Perth Lynx women's basketball team to regularly to interact and play basketball with inmates.
He has also worked with WA's Chamber of Commerce and Industry to assist women in securing employment after returning to the community, and organised motivational speakers from business and government to speak to prisoners on International Women's Day.
Corrective Services Minister Fran Logan thanked the pair for their commitment to improving the community.
"The dedication, professionalism and compassion demonstrated by Jan Allen and Kym McKay highlights the important role corrective services can play in making our community safe," she said.
"Not only do corrective staff keep prisoners secured, they also try to work with them to turn their lives around so when they are released they can make a contribution to our community instead of continuing down the wrong path."
Ms Allen and Mr McKay will formally receive their medals at Government House in April.