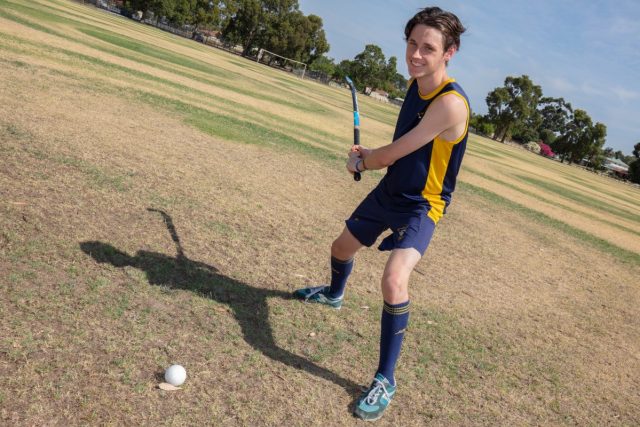 A local hockey superstar competed against some of the best of the best in the world at a recent tournament at Perth Hockey Stadium. 
Fifteen-year-old Riley Houston was selected to play in the FHE Cup, an international hockey tournament that took place over four days in November and December against teams from Malaysia, Singapore and Japan. 
The Cecil Andrews College student and Kalamunda Hockey Club player was ecstatic when he found out he would be pulling on the colours of his Southern River Barbarians team uniform alongside his teammates who were selected from around the state, some as far as Geraldton. 
Riley said it was a great opportunity and he just wanted to keep playing. 
"I loved meeting all the other players and working on our skills together," he said.
"Drag flicks with the Japanese boys was a highlight and there was also a great skills workshop before the tournament with Aran Zilewski and other Perth Thundersticks players." 
Riley's team finished sixth in their pool but won their play-off match. 
His side also played a friendly match against the Japanese national team before the tournament officially commenced. 
Riley now has his eyes firmly set on trying out for the state school boys team, which will compete in Hobart next year. 
He is also hoping the FHE Cup will add an under 18s boys' competition to next year's schedule so he can do it all again in 2020.