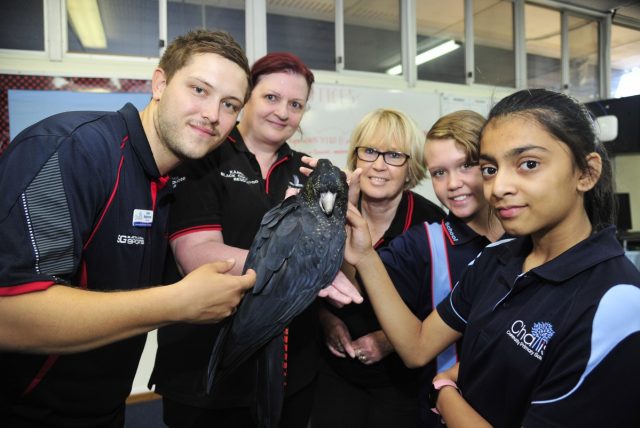 An endangered Red Tailed Black Cockatoo has officially been adopted by a school full of enthusiastic students. 
Challis Community Primary School made the decision to adopt the cockatoo through Kaarakin Black Cockatoo Conservation Centre, a Martin-based not-for-profit organisation that rescues wild cockatoos in distress and rehabilitates them before releasing them back into the wild. 
Positive behaviour support team member Fiona Warwick said the adoption would act as the school's charitable donation for the foreseeable future with all money raised through its various fundraising efforts going to Kaarakin. 
"We are teaching our students how important it is to be grateful for what you have and give back to the community," she said. 
The adoption ties in with the school's mascot Ngooly, a Red Tailed Black Cockatoo, which was picked by the students last year as they are regularly spotted flying around the neighbourhood. 
The school has so far raised more than $600 for Kaarakin through its wacky hair day and money chain drive. 
The students are hoping to visit their adopted bird at the centre in the new year.