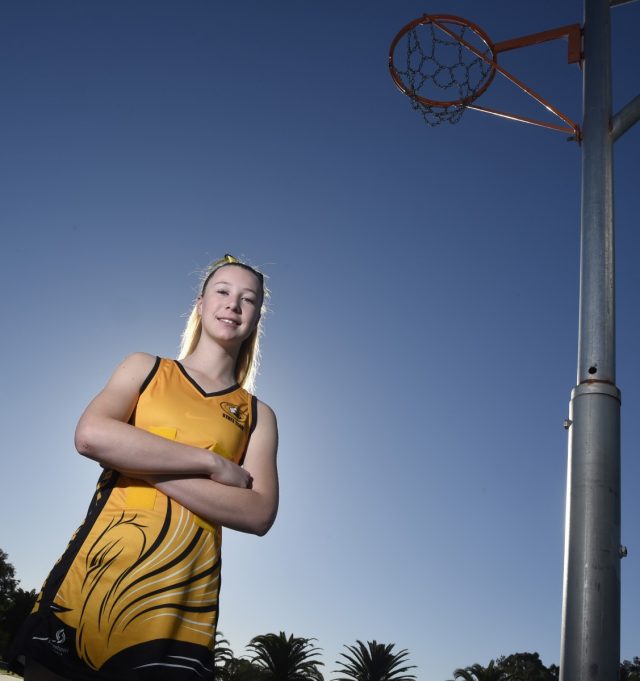 Willetton Senior High school student will be travelling to Queensland on the weekend to compete in the School Sport Australia Championship Net- ball 15s team.
At just 15-year-old, Mia Jacobs started her passion for netball when she was only 10 years old.
She said her mum was her role model during her journey in netball as she also used to play when she was her age.
She then asked her mum to put her in a team and during the
next netball season Mia started her journey as a netballer.
"It was such a great experience to start young and I could still have fun considering it wasn't too serious at the time," she said.
This is also not the first rodeo for Mia as she has practiced other sports over the past years.
"I am very excited to rep- resent Willetton SHS at the school sport championships in Queensland as it is not my first time representing my school," she said.
In U12's Ms Jacobs represent- ed School Sport WA at the 2016
basketball sport championships in Terrigal NSW. Competing this weekend means she not only gets to represent Western Australia but she gets to compete at one of the highest levels for a junior athlete.
Ms Jacobs said she is looking forward to have the privilege of playing against other great netballers across Australia and hopes the U15s team is successful through the championship.
She has been training twice a week and occasionally she trained with more experienced players to help her to improve her skills.