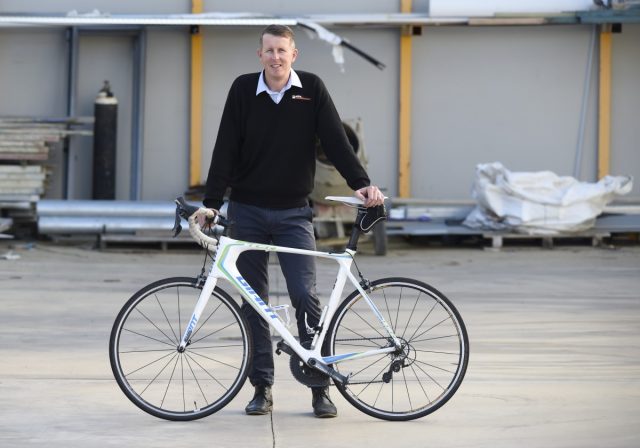 A local businessman will soon swap his desk chair for a bicycle seat to take part in a 700 kilometre ride for charity. 
Alita Constructions director Alastair Kleyn will be taking part in the five-day bike ride in September this year, which will see him and a group travel through Bunbury, Busselton, Nannup, Ferguson Valley and Waroona before finishing at not-for-profit Pindari Men's Restoration House in Armadale. 
Mr Kleyn said he is currently training three, sometimes four, times a week in preparation for the ride. 
"As an amateur bike rider, this bike ride will really push my mental and physical boundaries," he said. 
"Getting up each day to get back on the bike and ride the long distance and all the hills will become harder as the week goes on due to fatigue.
"However, this really helps me understand only a small amount of the mental, emotional and physical journey a person living in addiction needs to go through to be fully restored back into fullness of life." 
Between today and the ride taking place in September, Mr Kleyn is hoping to raise a total of $10,000 for Pindari Men's Restoration House, which helps men who are ready and determined to end their endless cycles of addiction, homelessness, poverty, chronic anxiety and other dysfunctional behaviours. 
Mr Kleyn said Pindari is very close to his heart, as he and Tim Devos started the organisation in 2015. 
"Over the past few years I have seen how much positive change one person can make, not only to himself but to all the lives of the people he is connected too," he said. 
To donate visit the website.