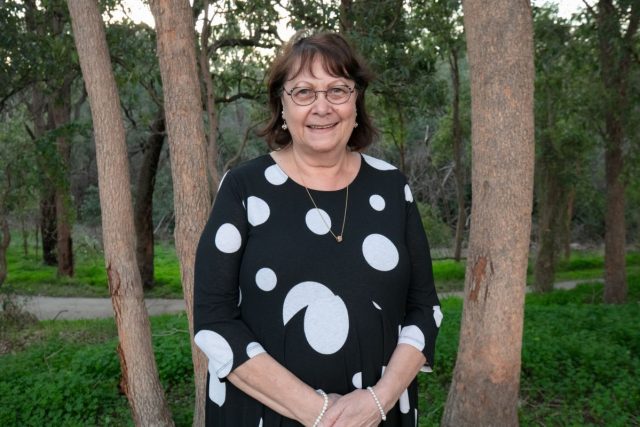 One local Member of the Order of Australia award winner has dedicated more than 50 years to give significant service to tertiary education, Indigenous health and to nursing.
Gosnells resident Rhonda Marriott, who received the award this year, is an academic who is now the pro-vice chancellor Aboriginal and Torres Strait Islander Leadership and the centre director, Ngangk Yira: Research Centre for Aboriginal Health and Social Equity.
"I feel incredibly humbled and surprised by how overwhelmed I am by this," she said.
"It brings another level of responsibility yet also gravitas to my long work, and it brings a challenge to do more in the space where I can influence others to bring much needed change in health and cultural respect."
Becoming the inaugural Head of the School of Nursing at Murdoch University and hence, the first known Aboriginal Head of a University School of Nursing in Australia is one of the many highlights Ms Marriott is proud of.
Ms Marriot said she always wanted to be a nurse and was able to expand her passion for improving Aboriginal health into research – particularly the experiential evidence that is essential to engender system change.
"We need First Nations leadership to trigger and lead change and I have approached that challenge through research," she said.
"The stark and tragic event in America has lit a bushfire across Australia on issues of concern that have remained unresolved.
"The spotlight is now on the inaction to change persisting, contemporary Australian societal views on Australian Indigenous people's social in-equity, health disparities and the culture of low expectations in our society for the ability our Australian Indigenous peoples have to achieve a strong education and subsequent careers.
"I see that the voices of both Indigenous and non-indigenous people coming together to speak out as powerful and it will be difficult for those opinions to be ignored, not
considered nor responded to.
"We need to continue to walk the path of reconciliation together if we are to achieve a meaningful and equitable Australian society that we are all proud of and free to enjoy."
As an awardee, Ms Marriot said the lessons from past efforts intended to achieve equitable health outcomes for Australian Indigenous families have not been sustained by health services in any holistic way.
"A positive disruptor that supports health services to establish culturally secure health care in our health systems is needed," she said.
"If we apply a co-design approach that brings community voices together with health services voice, we will create an effective design for a culturally secure Western Australian health system for all.
"My view is that this now is the time to do this; and it will not add a financial burden to the health system – rather it will build a cultural strength that is currently very disparate across our health services system."
Member for Burt Matt Keogh also congratulated Ms Marriott for her award.
"Professor Marriott has made a huge contribution to tertiary education, indigenous health and nursing, not only in our local community but across the state," he said.
"Members of our community only rarely receive Order of Australia accolades so it is nice to see wonderful women being recognised this year."
There were 933 Australians recognised in total, with 710 in the general division, 41 per cent of whom were women.