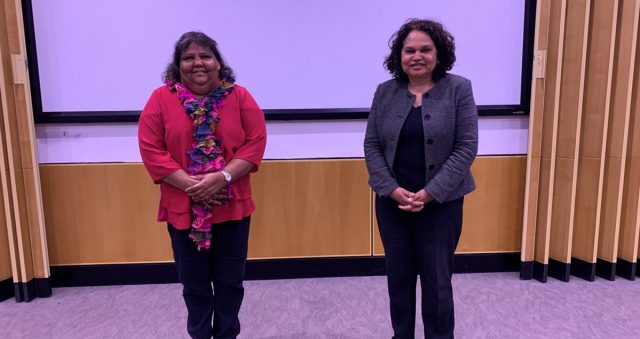 While the number of Indigenous students completing high school and taking on professional degrees at university is increasing, a local educator said there was still a long way to go in addressing racial inequality in Australia.
Curtin University's new Medical School dean, professor Sandra Eades, said the current state of health of Indigenous Australians was cause for national shame and has its roots in the wholesale exclusion of Indigenous people from Australian society since 1788.
"A comprehensive approach to improving the health of Aboriginal and Torres Strait Islanders should involve understanding the close relationships between their social and economic status and their health," she said.
In light of the current Black Lives Matter protests happening around the world, Ms Eades said it was encouraging that Indigenous leaders and others were more likely now, than in past decades, to speak out about racism.
"I think the conversation around racism will not go away because with globalisation and the speed of social media, it is easier to communicate and show the devastating impact of racism on individuals," she said.
"The national and international debate interacts with our local conversation and actions to limit/ reduce racism, although so much still to do in this respect here and elsewhere."
A way to move forward, according to Ms Eades, is to make constitutional change happen and continuing to invest in better education, employment, economic development, early childhood development and health.
"The Australian government department of health has now funded and supported the development and expansion of Indigenous primary care services throughout Australia for 25 years," she said.
"Comprehensive access to primary health care has contributed to the improvement in Indigenous health.
"State/territory and federal health agencies need to continue this work in partnership with Indigenous communities.
"School and later educational outcomes have improved but there is more to do at a school, university and TAFE level to ensure Indigenous young people follow positive trajectories into their adult life, with opportunities to work."
While acknowledging the need to end racism and the impact it poses on mental health and life opportunities for Indigenous Australians, Ms Eades said the future will come with challenges.
"Fatalism and a sense that it is all just too hard to accomplish in our lifetime," she said.
"An ongoing sense of optimism and a willingness to do the small and big things in our workplaces, communities, schools, every setting where as citizens were act and live out our daily lives.
"Practice respect, avoid stereotypes, seek opportunities to engage and not dismiss the issues as too hard."