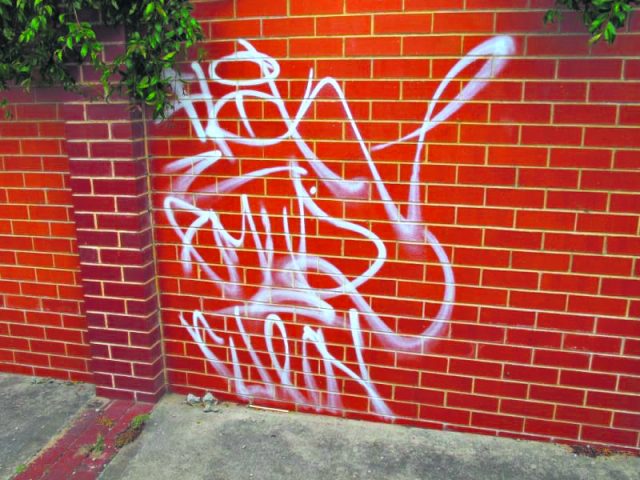 Following recent reports, the Gosnells community is being encouraged to help look after the region's public access ways.
Taking to social media, Thornlie resident Paul Gayton expressed concerns over the state of the access way between Kidman Court and Thornlie Train Station.
Photos taken by Mr Gayton last month showed signs of graffiti, litter, and vandalism.
Mr Gayton reported the issue to the city, before city staff worked to clean up the area.
Gosnells chief executive Ian Cowie said the city was keen to address any maintenance issues reported by the Thornlie community.
"The city inspects and maintains public access ways three times each year, as part of its maintenance program," he said.
"Over the past two weeks, the city has attended this public access way twice to remove rubbish.
"The public access way is in good condition and does not currently require rehabilitation work.
"A damaged light midway along the path will soon be repaired by the city – repairs to the damaged light along the public access way will offer better illumination for people using the path."
Mr Cowie is urging those who come across graffiti, litter or damaged property to contact the city as soon as possible.
"Graffiti anywhere in the city can be reported via the Goodbye Graffiti app or by completing the Goodbye Graffiti online form," he said.
"Maintenance requests can also be lodged with the city by calling 9397 3000 or via the city's website.
"Any requests from the community are addressed as required.
"Anyone who witnesses or experiences antisocial behaviour should call the WA Police Force on 131 444."