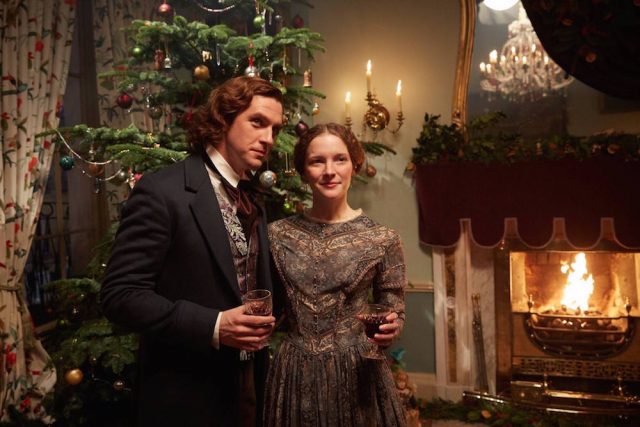 Festive, warm, light hearted and funny Bharat Nalluri's The Man Who Invented Christmas has all the makings of a holiday classic.
A behind the scenes look at how author Charles Dickens (Dan Stevens, Downton Abbey, Beauty and the Beast) wrote one of his most famous books A Christmas Carol in less than eight weeks, Nalluri's movie feels as if you're immersed in a Victorian era snow globe.
Visually the film is stunning, capturing everything that audiences have come to love about the holiday season from the lightly falling snow to the roaring fireplace and mulled wine by the brightly decorated Christmas tree but the story itself is poignant, slightly silly and just perfect.
Broke, in debt and suffering from writers block Dickens has pinned all his hopes to avoid financial ruin on a Christmas story he is writing.
Inspired by life around him his characters soon take form with a stellar performance by Christopher Plummer as Ebenezer Scrooge.
Meanwhile Dickens has to face the demons of his past, deal with his father (Jonathan Pryce) who is selling his autographs to make a quick bob, his wife's bills as she is redecorating his house and his best friend Forster (Justin Edwards) who is in love with a girl of a higher social standing than him.
All while trying to write a best selling novel and avoiding William Makepeace Thackeray (Miles Jupp) at the gentleman's club because his books have sold 10,000 copies in a week.
Fans of A Christmas Carol will recognise the famous quotes and characters and delight at the sense of familiarity.
Rating: 4.5 out of 5 stars
Rated: PG
Distributor: Bleecker Street and Soda Pictures
In cinemas now