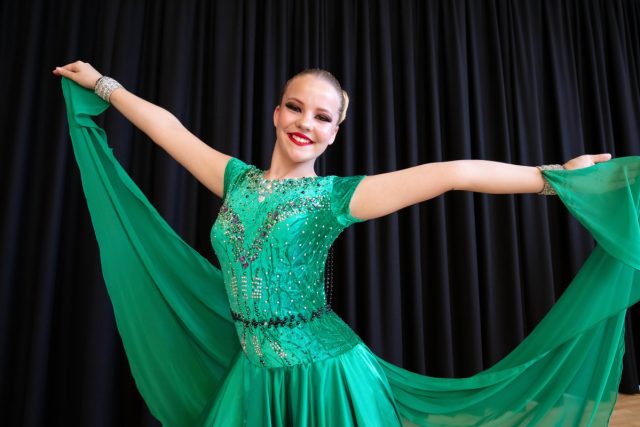 Cassie Best said it was her three older brothers who were the inspiration that began her 10-year dancing journey that would eventually see her crowned Graded Latin Champion of the Australian DanceSport Championships 2019.
The fourteen-year-old lives up to her name as she is clearly one of the best young dancers of the state.
When she was only eight-years-old Cassie was the state Latin 12 and under champion.
Today not only is she the Graded Latin Champion but she is also fourth in the ballroom category.
The St Norbert College student dances ballroom, latin and new vogue with her dance partner Harrison Sturcke.
"I was surprised and excited because it has been a long term goal for us to win in Latin," she said.
"There were 16 couples from all around Australia and New Zealand competing in the event and the competition was tough.
"We were also very proud to achieve fourth in ballroom from a field of 18 couples. "We trained very hard for that placing."
Cassie and her partner train 16 hours a week in all dance styles including lessons, dance camps and sweat sessions.
This year they will be competing at the Mandurah Open Championships in March and travelling to Melbourne, Sydney, Tasmania and Singapore for various local competitions.
Just like her older brothers, Cassie would like to start performing for charity as she believes she can inspire children to follow in her footsteps.
Her college's dance teacher Laura Alban said Cassie is a versatile and energetic dancer who has been involved in a range of dance programs including the Junior Dance Team, Canon's Hip Hop Crew and dance as a subject.
"She is a beautiful performer and it has been wonderful to see her grow and achieve such high accolades in the National Dance Sport arena," she said.