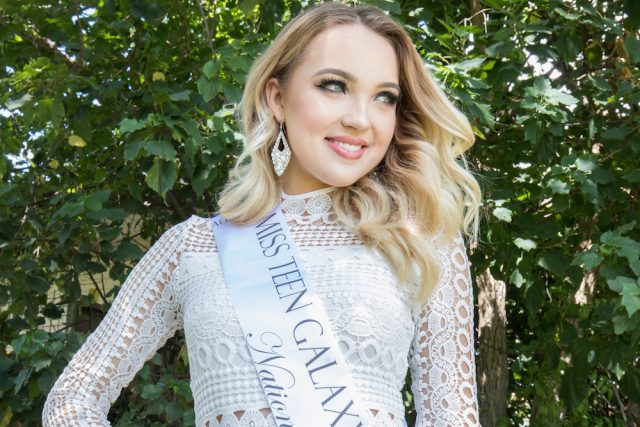 A Gosnells teenager could one day join the likes of Miranda Kerr as she chases her dream of modelling and strutting the catwalk for Victoria Secret.
Hannah Cavanagh, 16 has already made headlines in the pageant world winning titles but this March she is set to represent the state for the Miss Teen Galaxy Australia crown and title.
She said she was excited and nervous and very much looking forward to the one week long pageant held on the Gold Coast.
In the meantime, as part of her preparations for the pageant, Hannah has been busy undertaking charity and fundraising events because she said there are more to pageants than what you see on 'Toddlers and Tiaras.'
"The pageant has taught me so much," she said.
"It has given me more confidence in myself, I've made great friends with the other girls, and it has helped me become more healthy and empowered within myself."
Hannah said although at times she has come across people who think of beauty pageants as being only about dressing up and make up, feels the mindset is changing.
"There are people out there who have stereotyped pageants," she said.
"They think it is judgmental and all about what you wear and how you look but that's not the case.
"It is about instilling confidence and not about shape, size or being judged."
If successful at the Miss Teen Galaxy pageant, Hannah will then fly to Orlando Flordia to compete internationally.
She said it would be the greatest honour for her to represent Australia.
"The pageant world gives me inspiration, as I meet so many people from so many different backgrounds and I learn so much from them," she said.
Hannah's mother Brigitte Cavanagh said she was proud of her daughter whom she called beautiful inside and out.
The Miss Teen Galaxy Australia crown and title event will be hosted on March 14.